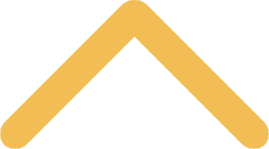 Study Abroad
Where will your #SNCadventures take you? 
Gain a new perspective on your major in South Africa. Enhance your resume by interning in London or Washington, D.C. Engage with the local community and improve your Spanish in the Dominican Republic. 
Design your own research project in Morocco or Bolivia. Make new friends and learn more about yourself during a semester in Australia, Ireland, or Japan. 
Explore Our Programs
Discover where your #SNCadventures will take you. We have a program for every St. Norbert College student.
Get Expert Support
Contact us to start planning your #SNCadventures. We will provide you with expert support throughout your journey. 
Become a #SNCexplorer
We make the study abroad process easy for you. Learn more about finances and scholarships, read our FAQs, explore our health and safety information, and review our policies.
Discover Global Seminars
Join your favorite professor and a small group of SNC students for shorter #SNCadventures during the J-Term and summer: 
J-Term 2019 
Italy 
ART 337: Rome & Western Culture Through the Visual Arts (Professor Bryan-Hanson)
South Africa 
BIOL 489: African Wildlife Conservation and Management (Dr. Brandt) 
Summer 2019
Costa Rica
PEAC 110: Global Community Engagement (Dr. Doughty) 
Spain
HUMA 389: Walking the Camino - The History and Spirituality of Pilgrimage (Dr. Sands) 
Ireland
PHIL 389: The Philosophy of Joyce's Ulysses (Dr. Mann) 
Sweden 
SSCI 389: Sweden and the U.S. - Defining the Nation, Conceiving the Good Life (Dr. Osgood)  
European Union (coming soon)
ECON 355: International Economics and the Business Environment in the European Union (Dr. Schaffer)