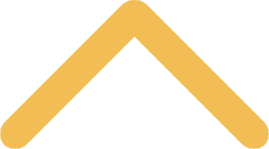 International Education Week
International Education Week (Nov. 15-19, 2021), is a joint initiative between the U.S. Department of State and U.S. Department of Education that celebrates the benefits of international education and exchange worldwide. The Center for Global Engagement, in collaboration with campus partners, plans and hosts a diverse week of programming to encourage further internationalization efforts, cultural competence and dialogue among students, faculty and staff at St. Norbert College.
Our goal is to encourage communication between different cultures, develop globally-aware St. Norbert graduates, and attract future leaders to study, learn and exchange experiences.
Schedule of Events
International Education Week (IEW) 2021

Tuesday, Nov. 16
5-6 p.m.
Michels Ballroom
Global Seminar Panel

Learn about Summer 2022 Global Seminars through
a panel of faculty leaders from each program with a Q&A session to follow.


Wednesday, Nov. 17
8 a.m.-2 p.m.
Boyle Hall 106


Japan Club Event: "Konnichiwa"

Join the Japan Club for FREE coffee, tea, hot chocolate and rice cookies. Students will offer presentations starting at 9 a.m., and an anime screening takes place from noon to 2 p.m.

Student guest speakers: 


9-9:30 a.m.: Tracy Kickman, "How Study Abroad Influenced My International Career Path"
9:30-10:40 a.m.: Nick DeLaune, "Bringing Samurai history to YouTube with 'The Shogunate'"

Anime screening:

Noon-1 p.m.: "Naruto"
1-2 p.m.: "Nichjyou"

Wednesday, Nov. 17




7-8 p.m.


GMS 1097

Spanish Study Abroad Info Session

Join the Spanish Club in learning more about studying aroad in Spanish-speaking countries. 

For more information, contact the study abroad office at studyabroad@snc.edu.

Thursday, Nov. 18


3:30-4:30 p.m.
Webinar

Watch the Recording.
Supporting Refugee Resettlement in Northeastern Wisconsin

Participate in a virtual panel discussion moderated by the Norman Miller Center on the topic of supporting the refugee resettlement in northeast Wisconsin. Panelists include:


Susie Brekke, Community Programs Lead, World Relief, Fox Valley
Adan Hurre, Program Director, COMSA
Jillian Jacklin, Visiting Lecturer in Democracy and Justice, UWGB
Robert Pyne, Director, Norman Miller Center, SNC
Daniel Stoll, Associate Dean for Global Affairs, SNC

Monday, Nov. 15-Friday, Nov. 19

Global U-Knighters Donation Drive

Global U-Knighters is sponsoring a cash donation drive for the Catholic Charities of the Diocese of Green Bay for Afghanistan refugees. Donations can be dropped off at Ed's Cafe, Ruth's Marketplace, the SNC Bookstore and Phil's Diner.

Monday, Nov. 15-Friday, Nov. 19



International Poster Sessions 



Enjoy posters by study abroad and international students. Posters will be on display in the Mulva Library and Michels Commons (lobby and inside Ruth's).

Monday, Nov. 15-Friday, Nov. 19

International Lunch Menu Featured in Ruth's Marketplace


Monday, Nov. 15: Korean Japchae, Veggie Potstickers, Stir-Fried Bok Choy and Carrots, Mediterranean Quinoa Bowl

Tuesday, Nov. 16: Roast Pork Lo Mein, Vegetable Lo
Mein, Chicken Egg Roll, Chicken Shawarma Bowl

Wednesday, Nov. 17: Caprese Chicken, Iberian Mac & Cheese, Baguette w/ Herb Oil Dipping Sauce, Mexican Street Corn, Turkey Asada Bowl

Thursday, Nov. 18: Shoyu Chicken, Jasmine Rice, Stir Fried Veggies, Pork Potstickers, Chicken Chakalaka Bowl

Friday, Nov. 19: Pork & Kimchi Brown
Rice Bowl