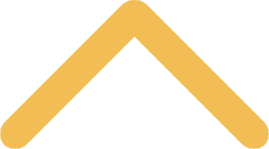 Overview for Families
Destinations
Explore our off-campus programs, including study abroad programs, domestic off-campus programs, and Global Seminars.
Academics
Students work closely with their academic advisor, a study abroad advisor, faculty members, and the Registrar to have courses pre-approved before departure. Students take 15 to 16 credits abroad and can satisfy requirements for their major(s), minor(s) and/or the Core Curriculum while abroad to remain on track for four-year graduation. Grades earned abroad are not factored into the SNC grade point average. Students must earn the equivalent of a "C" or higher in order to receive transfer credit for courses. 

Costs
Review our Finances page for cost and billing information for semester-long programs and Global Seminars.
Safety and Security
Similar to other universities, St. Norbert College monitors the U.S. Department of State Travel Advisory System. To minimize health and safety risks, St. Norbert College has an approved, campus-wide policy to govern college-related international travel. In brief, St. Norbert College does not permit college-related international travel to countries where the whole or any part of the country us under Level 3 or Level 4. The President's Cabit may grant exemptions to this policy. 
Additionally, prior to their departure, students:
Navigate through online modules in Google Classroom and participate in a mandatory in-person pre-departure session;
Enroll in an international health insurance program, which includes coverage up to $500,000 with no deductible, medical evacuation, evacuation for political and social unrest, and natural disaster evacuation; 
Enroll in the U.S. Department of State's Smart Traveler Enrollment Program (STEP); and
Review key resources, including our Study Abroad Handbook and U.S. Department of State's website for students abroad. 

Student Support
As trained professionals in international education, we provide expert support to students before, during, and after their #SNCadventures. 

Transportation
Students are responsible for paying for and arranging round-trip transportation to/from their host institution.
Passport and Visa
Although we provide sound advice to students, they are ultimately responsible for obtaining a passport and visa (if required) for study. 

Housing and Meals
Each program varies with respect to room and board. Students are generally housed in residence halls, apartments, or with host families. Some programs include a meal plan, others do not. Learn more about room and board for each program by visiting the specific program page for your student. 

Responsibility for Learning
A study abroad experience has potential for personal, academic, and professional development. Students must have a certain level of independence and be prepared to take responsibility for their off-campus experiences.

Itinerary
Students are encouraged to inform their family of their itinerary, off-campus contact information, major travels, and emergency contact information. 

Finances
The best way to access funds while abroad is by using an ATM. Students are advised to discuss their international travel plans with bank and credit card issuers prior to departure. Students should place a travel alert on their accounts and inquire about foreign currency transaction fees and out-of-network ATMS fees.  

Passport
In the case of an emergency, we encourage parents to have a valid passport.

Power of Attorney
Students may consider providing Power of Attorney to their parent(s) or legal guardian(s) while abroad.
Communication
Most students take their mobile phones with them abroad. Some students purchase international coverage, and other students use free apps for mobile communication (e.g., Skype, Google Hangout, WhatsApp, Facebook Messenger). Please be mindful that your communication does not interfere with your students' cultural adjustment and experiences.