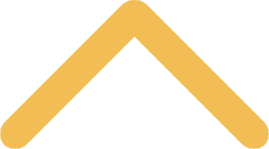 Health Insurance
Overview
Students who participate in an approved semester-long or short-term program abroad are enrolled automatically in an international health insurance plan for the duration of their program. Your coverage begins on the first day of your program abroad and concludes on the last day of your program. The coverage is mandatory and cannot be waived. The plan is administered by ACE American Insurance Company, a member of the Chubb Group of Companies.
Enrolled participants get access to the wide range of free services provided by International SOS, a company that provides medical and security risk planning, in-country expertise, and emergency response for travelers. Visit the International SOS website, review the FAQs, and read the benefits overview for more information. Call International SOS at 1-215-942-8226 for more information, including specific details about benefits and exclusions. 
Enrollment
There is no need to activate your enrollment. We recommend that you follow the steps in this short overview: sign up for email alerts and download the Assistance App. You should always keep your International SOS membership card in your wallet.  
Pre-Departure Support    
Call early, call often! You are strongly encouraged to take advantage of the free pre-departure support provided by International SOS, which is available 24/7/365. Before you depart, call to learn more about:
Legality of prescription medications 
Vaccination requirements 
Quality of health care
Advice on prevalent diseases
Quality of food and water 
Personal safety information 
Culture and customs 
Compatability of electrical items 
Getting Care: Non-Emergency Situations
International SOS provides support if you need to make an appointment, find medication or medical equipment, or obtain advice on replacing travel documents. Access the International SOS Assistance App or website or call 1-215-942-8226. International SOS assists with arranging an appointment and pays up-front costs associated with your medical care to ensure that you receive immediate treatment. International SOS provides 24/7/365 expert advice and assistance.  
Getting Care: Emergency Situations
In the event of a medical emergency, you should go immediately to the nearest physician or hospital. As soon as possible, you (or a representative for you) should call 1-215-942-8226. Throughout the emergency, International SOS will monitor your condition, handle all logistics, evacuate you to a safe area if needed, stay in touch with your family, and coordinate payment of medical fees when approved. In some cases, you may need to pay for expenses up front, and then work with International SOS to submit a claim. 
If you experience a medical emergency, political event, or natural disaster, immediately call 1-215-942-8226. International SOS has the capacity to evacuate you when necessary. 
Coverage Outside of Program Dates
Should you elect to travel on your own before or after your program, you are encouraged to purchase additional international health insurance coverage. Several companies specialize in international medical insurance policies. 
Travel Insurance
Travel insurance is different from international health insurance. Although $1,000 of travel insurance is included (as detailed in the benefits overview), you are encouraged to compare plans and determine if supplemental travel insurance is appropriate for your study abroad and off-campus program.