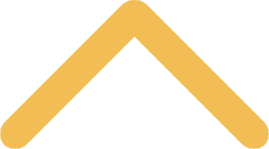 Health Insurance
Overview
Students who participate in an approved semester-long or short-term program abroad are enrolled automatically in an international health insurance plan through CISI for the duration of their program. Your coverage begins on the first day of your program abroad and concludes on the last day of your program. The coverage is mandatory and cannot be waived.  
Download the CISI Policy Brochure and watch a helpful YouTube video to start learning more about your CISI plan. You are strongly encouraged to review the plan to learn more about getting care, accessing self-service tools, submitting a claim, and benefits and exclusions.  For questions about the plan, call CISI prior to your departure at 1-800-303-8120.  
Enrollment  
After the Center for Engagement enrolls you in the plan, CISI sends you an automated email prompting you to create an online account and download the app (myCISI). After registering, you may:
Print your electronic ID card
Print your consulate letter (if applicable) 
Locate trusted providers and hospitals in your host country
Translate medications, medical terms, and phrases
Understand health, safety, and security risks   
Getting Care: Non-Emergency Situations
If you need to make an appointment in the near future, access the myCISI app or website. If you experience issues, call CISI at +1-800-303-8120.
Getting Care: Emergency Situations
In the event of a medical emergency, you should go immediately to the nearest physician or hospital. If you experience a medical emergency, political event, or natural disaster, make use of the Team Assist Plan by calling +1-312-935-1703 (from abroad) or 1-855-327-1411 from the U.S. In some cases, you may need to pay for expenses up front, and then work with CISI to submit a claim.
Coverage Outside of Program Dates
Should you elect to travel on your own before or after your program, you are encouraged to purchase additional international health insurance coverage. Several companies specialize in international medical insurance policies. Research the companies online or purchase a policy similar to the St. Norbert College coverage from our current provider, CISI.