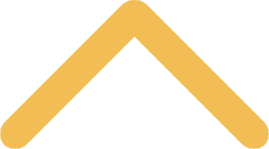 Bring Your Appetite
With options ranging from casual pub atmospheres to trendy bistros and fine cuisine, De Pere and Green Bay offer a multitude of choices!

Enjoy Zesty's famous frozen custard. Sit down for some formal dining at the (allegedly haunted) Union Hotel and Restaurant. Have a drink with friends at Nicky's. Experience the Irish-Italian hospitality of Gallagher's Pizza. Whatever your taste, there's something for you in downtown De Pere and Green Bay.

Please see the Greater Green Bay Convention & Visitors Bureau website for additional dining options.
De Pere
Abbey Bar & Grill (0.2 miles from campus)
American
303 Reid St.
920-336-7242

Gallagher's Pizza (0.2 miles from campus)
Italian, pizza
330 Reid St.
920-337-6666

The Exchange Coffee House (0.2 miles from campus)
Coffee, tea, specialty drinks and waffle/crepe-based food
317 Main Ave.

Luna Cafe (0.2 miles from campus)
Coffee and tea, breakfast and brunch
330 Main Ave.
920-336-1557

Bona Fide Juicery (0.3 miles from campus)
Smoothies, fresh juices and smoothie bowls
409 Main Ave.
920-461-6955

Pasquale's International Cafe (0.3 miles from campus)
Italian
305 Main Ave.
920-336-3330

Stella's Italian Kitchen (0.3 miles from campus)
Italian
401 Main Ave.
920-336-4100

Nicky's Lionhead Tavern (0.4 miles from campus)
New American bar and restaurant
331 Main Ave.
920-983-2991

Erbert & Gerbert's Sandwich Shop (0.4 miles from campus)
Sandwiches, soups, chips
400 Reid St.
920-964-3727

Strada Pizzeria (0.5 miles from campus)
Italian pizza
109 N Broadway
920-425-7014

The Brickhouse (0.5 miles from campus)
Specialty Burgers
500 Grant St.
920-338-2337

Chatterhouse 2016 (0.8 miles from campus)
Pub
614 George St.
920-632-4240

Seroogy's Chocolates (0.8 miles from campus)
Novelty chocolate and candy
144 N. Wisconsin St.
920-336-1383

Alpha Delights European Bakery (0.9 miles from campus)
Special occasion cakes, catering and cafe
143 North Wisconsin St.
920-339-9144‎

The Ennis Inn Irish Pub and Restaurant (0.9 miles from campus)
French
201 James St.
920-347-0007

Caliente La Fiesta Mexicana (0.9 miles from campus)
Mexican
623 George St.
920-336-8737

Union Hotel (0.9 miles from campus)
Upscale American
200 North Broadway
920-336-6131

Great Harvest Bread Co. (1 mile from campus)
Sandwiches, bakery
802 George St.
920-336-9111

Sidekicks Bar & Grill (1 mile from campus)
American
930 W. Main Ave.
920-336-9556

Black Honey Hashery (1.2 miles from campus)
Breakfast and brunch
1104 Honey Court
920-632-4746

Island Sushi (1.7 miles from campus)
Japanese, sushi
875 Heritage Rd.
920-632-7964

Zesty's Frozen Custard (1.7 miles from campus)
Frozen custard, grill
3718 Riverside Drive
920-336-2601

Nicolet Restaurant (2 miles from campus)
Breakfast and brunch
525 Reid St.
920-336-8726

Oley's Pepperoni Cannoli (2.67 miles from campus)
Italian
586 Redbird Circle
920-632-6185

Scott's Subs & Pizza (2.9 miles from campus)
Sandwiches, pizza, ice cream
1325 Quarry Plank Rd.
920-632-4297

Greystone Ale House (3 miles from campus)
American
3711 Monroe Rd.
920-347-2727

Sgambati's New York Pizza (3.1 miles from campus)
Italian, pizza
1700 Sand Acres Dr.
920-983-7492

Bleu Restaurant & Lounge (3.4 miles from campus)
French-inspired American
2200 Dickinson Rd.
920-347-5000
De Pere
Abbey Bar & Grill (0.2 miles from campus)
American
303 Reid St.
920-336-7242

Gallagher's Pizza (0.2 miles from campus)
Italian, pizza
330 Reid St.
920-337-6666

The Exchange Coffee House (0.2 miles from campus)
Coffee, tea, specialty drinks and waffle/crepe-based food
317 Main Ave.

Luna Cafe (0.2 miles from campus)
Coffee and tea, breakfast and brunch
330 Main Ave.
920-336-1557

Bona Fide Juicery (0.3 miles from campus)
Smoothies, fresh juices and smoothie bowls
409 Main Ave.
920-461-6955

Pasquale's International Cafe (0.3 miles from campus)
Italian
305 Main Ave.
920-336-3330

Stella's Italian Kitchen (0.3 miles from campus)
Italian
401 Main Ave.
920-336-4100

Nicky's Lionhead Tavern (0.4 miles from campus)
New American bar and restaurant
331 Main Ave.
920-983-2991

Erbert & Gerbert's Sandwich Shop (0.4 miles from campus)
Sandwiches, soups, chips
400 Reid St.
920-964-3727

Strada Pizzeria (0.5 miles from campus)
Italian pizza
109 N Broadway
920-425-7014

The Brickhouse (0.5 miles from campus)
Specialty Burgers
500 Grant St.
920-338-2337

Chatterhouse 2016 (0.8 miles from campus)
Pub
614 George St.
920-632-4240

Seroogy's Chocolates (0.8 miles from campus)
Novelty chocolate and candy
144 N. Wisconsin St.
920-336-1383

Alpha Delights European Bakery (0.9 miles from campus)
Special occasion cakes, catering and cafe
143 North Wisconsin St.
920-339-9144‎

The Ennis Inn Irish Pub and Restaurant (0.9 miles from campus)
French
201 James St.
920-347-0007

Caliente La Fiesta Mexicana (0.9 miles from campus)
Mexican
623 George St.
920-336-8737

Union Hotel (0.9 miles from campus)
Upscale American
200 North Broadway
920-336-6131

Great Harvest Bread Co. (1 mile from campus)
Sandwiches, bakery
802 George St.
920-336-9111

Sidekicks Bar & Grill (1 mile from campus)
American
930 W. Main Ave.
920-336-9556

Black Honey Hashery (1.2 miles from campus)
Breakfast and brunch
1104 Honey Court
920-632-4746

Island Sushi (1.7 miles from campus)
Japanese, sushi
875 Heritage Rd.
920-632-7964

Zesty's Frozen Custard (1.7 miles from campus)
Frozen custard, grill
3718 Riverside Drive
920-336-2601

Nicolet Restaurant (2 miles from campus)
Breakfast and brunch
525 Reid St.
920-336-8726

Oley's Pepperoni Cannoli (2.67 miles from campus)
Italian
586 Redbird Circle
920-632-6185

Scott's Subs & Pizza (2.9 miles from campus)
Sandwiches, pizza, ice cream
1325 Quarry Plank Rd.
920-632-4297

Greystone Ale House (3 miles from campus)
American
3711 Monroe Rd.
920-347-2727

Sgambati's New York Pizza (3.1 miles from campus)
Italian, pizza
1700 Sand Acres Dr.
920-983-7492

Bleu Restaurant & Lounge (3.4 miles from campus)
French-inspired American
2200 Dickinson Rd.
920-347-5000