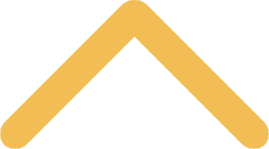 Welcome to the Only Norbertine College in the World
Since 1121, members of the religious order founded by Norbert of Xanten have embraced a tradition of radical hospitality. Today, at St. Norbert College, that same tradition is enthusiastically extended to you. At St. Norbert, all are welcome.
At a Glance
Here's a quick listing of pertinent facts and figures. Just to give you a taste: a beautiful riverfront campus, 2,200 students, a four-year graduation guarantee, 14-to-1 student-faculty ratio, 3.5 average GPA, 23 NCAA Division III sports.
Mission and Traditions
Much has changed since 1898 when the college was founded to train young men for the priesthood, yet the deep sense of community you will find here remains strongly rooted in the Norbertine order. As our mission states, we are dedicated to providing an education that fosters intellectual, spiritual and personal development.
Rankings and Reputation
Among the top 10 Catholic liberal arts colleges in the nation, St. Norbert College is nationally ranked by U.S. News & World Reports.
College Leadership
Forward thinking but committed to the time-honored wisdom found in the Norbertine, Catholic and liberal arts traditions, our leadership has set a course for St. Norbert to be one of the nation's next great liberal arts colleges.
Academic Centers
Looking to expand and enrich your academic experience? At our academic centers, you will discover how to do just that – from collaborative research opportunities to serving others and everything in between.
Center for Norbertine Studies
St. Norbert Collaborative
Norman Miller Center for Peace, Justice & Public Understanding
Sturzl Center for Service & Learning
Center for Global Engagement
The St. Norbert College Strategic Research Institute
Emmaus Center for Spiritual Life & Vocation
Center for Business & Economic Analysis
Center for Exceptional Leadership
Social Media Directory
Follow, like, share, pin, watch …

Visitor Information
Located in a thriving, diverse economic region on the picturesque Fox River, we are just a few miles upstream from Green Bay and Lake Michigan. While you're here, take a tour of the Green Bay Packers' historic Lambeau Field or make the short drive north to the popular Door County, Wis., peninsula. 
Better by the Bay
Our campus sits on the banks of the Fox River, the waters of which flow into the nearby bay of Green Bay and on into Lake Michigan. The setting is beautiful and the community vibrant.