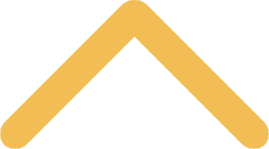 Welcome to St. Norbert College Parish
The parish prayer team, Fr. Mike, Fr. Onwu, Fr. Michael, and Deacon Kevin are holding you in prayer each day. Know that we join our prayers with yours and to those of Pope Francis, Bishop Ricken, Abbot Dane and all the faithful, for all those affected by COVID-19 throughout the world.

We will be streaming Mass at 10 am on Sunday mornings through the new parish YouTube channel (SNC Parish) and our Facebook page (search St. Norbert College Parish on Facebook), since the COVID-19 ruling that no more than 10 can gather in a space. Please consider joining us. The Facebook Live stream works best with a Facebook Account. The YouTube channel does not require a log in or password and is a public stream. 
See the link to the right with the prayers for mass so you can follow along. 

Old St. Joes and the National Shrine of St. Joseph will be open from 6 am to 11 pm to allow you time for personal prayer. 

Fr. Mike offers a brief daily reflection.

May Almighty God continue to bless you. Blessings to all.

During Mass Communion, consider praying this, An Act of Spiritual Communion:

My Jesus,
I believe that You are present in the Most Holy Sacrament.
I love You above all things, and I desire to receive You into my soul.
Since I cannot at this moment receive You sacramentally, come at least spiritually into my heart.
I embrace You as if You were already there and unite myself wholly to You.
Never permit me to be separated from You.
Amen.

Steps our parish is taking to minister to those in the high-risk category:
10 a.m. Sunday Mass is live streamed from Old St. Joes
Mass is also aired on WBAY TV2 at 5:30 a.m. and on EWTN at 7 a.m. and 11 a.m.
Our prayer team is praying for all persons that are high risk. Please email parishprayers@snc.edu if you know of persons in need of prayer.
Let us keep in prayer all those who are sick and all those who are working tirelessly to stop the spread of the coronavirus worldwide and that those working tirelessly to develop a vaccine will be successful.
Parish updates:
7 p.m. and weekday Masses have been discontinued until mid April and will be revisted at that time.
The 10 a.m. Mass is being live streamed so you can watch from home since we are limited to 10 people in church at a time.
ALL Faith Formation has been cancelled.
Alternative mass options:
About St. Norbert College Parish
Rooted in the Norbertine tradition, St. Norbert College Parish was established in 1969 as one of the first college parishes in the United States. Our membership extends to the students who call St. Norbert College home, our faculty and staff, and to the many who continue to celebrate their active ties to the college.

While our ministry focuses on the college community, we welcome all through our common liturgy – the "source and summit" of our faith. 



Parish Calendar
Below is a listing of upcoming parish events:
For more information on Parish events, please refer to our
full calendar
or
contact the parish directly
.