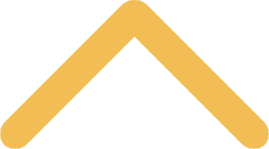 Welcome to St. Norbert College Parish
Established in 1969 as the first college parish in the United States, ours is a Catholic church community with its roots in the Norbertine tradition. Our membership extends to the 2,200 students who call St. Norbert College home, our faculty and staff, and to many who continue to celebrate their active ties to the college. 

But, while our work and ministry keep us focused on the college community, our doors are open to all. Through our common liturgy – the "font and summit" of our life together in the church – we are able to extend a warm welcome to people of all ages from all over the world. We offer many ways to be involved!

Where to Find Us
St. Norbert College Parish is located at the heart of the St. Norbert campus in Old St. Joseph Church at 123 Grant St., De Pere, Wis. Our parish offices are also on campus in Todd Wehr Hall, Suite M22.

Our Worship and Parish Events
Our church building is open to all from 6 a.m. to 11 p.m. daily.
Sunday Mass 
10 a.m.  (and 7 p.m. during Fall and Spring Semesters)
Weekday Mass
Wednesday at Noon (Every weekday at noon during Fall and Spring Semesters)
Adoration Shrine
During Fall and Spring Semesters Monday from Noon-7 p.m. 
Adoration Church
During Fall and Spring Semesters Monday from 7-8 p.m. 
St. Joseph Novena
Wednesday at 12:30 p.m.
Religious Education
Two Wednesdays per month during Fall and Spring Semester (5:30 p.m. dinner, 6:15 p.m. education and programming) Visit Religious Education and Faith Formation webpage for schedule of sessions.
Sacrament of Reconciliation
During Fall and Spring Semester: 6 p.m. Sunday, 7 p.m. Monday, 11 a.m. Tuesday, 11 a.m. Thursday
or anytime by appointment (call 920-403-3010 to schedule an appointment)
Mass Intention Requests
Contact the Parish office at 920-403-3010
$10 Stipend
Votive Prayer Candles
Marian Chapel, Shrine, Grotto
$5 Offering