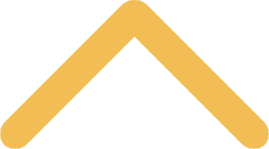 St. Norbert College Parish
The parish community, a ministry of the Norbertines, strives to bring St. Norbert College students, faculty, staff and parishioners into an encounter with Jesus Christ through its liturgical, communal, catechetical, and ministerial life. This encounter has the power to transform our lives, the college community, the De Pere community, and the world.  
Join us as we open ourselves up to the grace of the Holy Spirit, becoming "one mind and one heart on the way to God."
Welcome to our Parish Family
We welcome your participation in our parish family.  Each member enriches our community and helps nurture our shared mission of growing in our relationship with God and neighbor.
As a parish family striving to grow in our relationship with Christ, we seek to:
Offer radical hospitality that recognizes and celebrates all as beloved children of God.
Provide faithful, inspiring liturgies.
Provide the opportunity to encounter Christ through ongoing learning.
Provide prayer and pastoral care to one another, especially the sick and homebound.
Provide opportunities to share our gifts through liturgical and outreach ministries.
As an active member of our parish family, we ask you:
To worship in person at Mass on Sundays and Holy Days of Obligation.
To grow in faith through ongoing study, personal prayer, devotions and the Sacramental life of the Church.
To share time and talents at Church and in the community.
To tithe your financial resources to support our mission to love, serve and know Christ.
To grow as a disciple by inviting others into a relationship with Christ and His Church.
For more information on becoming a member, contact the parish office at 902-403-3010 or email: parish@snc.edu
Mission
Guided by the Holy Spirit, sacred scripture, the Roman Catholic tradition and the Norbertine ideal of communio, St. Norbert College Parish is dedicated to maintaining a welcoming, caring and nurturing faith community grounded in the Gospel of Jesus Christ.
Vision
St. Norbert College Parish provides opportunities for growing and maturing in the Catholic faith through liturgy, prayer, education and faith formation, and social justice ministries; respecting the religious traditions of other faiths, as well as the dignity of all God's people regardless of gender, race or way of life.