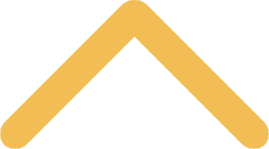 College Students
As a Catholic parish nestled on a college campus, outreach to students is an important part of our mission.  Students are encouraged and welcome to become active participants in parish life.  There are three programs specifically geared toward our students.  
Ignite
Are you interested in learning more about the Catholic Faith and growing in relationship with Christ during your time as a student? Then, our Ignite program is for you!  Ignite is a peer-to-peer ministry through which students are encouraged to walk their faith journey together through social, prayer, and learning opportunities. Ignite programming is Tuesday nights at 7:30 PM in the Catholic Student Center.
Questions? What to learn more? Contact Jennifer Rapavi at jennifer.rapavi@snc.edu.
Frassati
Frassati exists as a community of men deeply rooted in the Catholic faith. Members will be provided with a space and a community in which they can bring and answer questions regarding faith while also growing in brotherhood and community with other Catholic students at St. Norbert College. Frassati also seeks to encourage active participation in the sacramental life of the Church and religious development in and around St. Norbert College.
For more information about Frassati, contact Hunter Action at hunter.acton@snc.edu.
Follow Frassati on social media @snc.frassati.
Chiara
Chiara exists as a community of women deeply rooted in the Catholic faith. In the spirit of Blessed Chiara Luce Badano, members of this club seek to cultivate a heart of service, responding to God in all aspects of life. Through various opportunities for spiritual development in the context of a supportive sisterhood, members seek to live out the fullest expression of Christian love on campus through social and service-based events that foster authentic relationships. The purpose of Chiara is to engage in "little acts of love" following the example of Blessed Chiara, and in the spirit of communio, with others who share the wish to pursue Christ. The group promotes each member's vocation to live out their faith in the fullest way possible, recognizing that though college life is not always easy, God's love for us is stronger than any challenge we encounter.
For more information about Chiara, contact Faith Mertzig at faith.mertzig@snc.edu. 
Follow Chiara on social media @snc.chiara. 
---
Catholic Student Center
Since July 2022, the parish office and the Catholic Student Center (CSC) are in St. Joseph Hall.  The parish staff offices and a small chapel are on the first floor.  On the second floor are Norbertine offices and student meeting and study spaces.  On the top floor, the CSC is a large open room with a kitchenette and two side rooms for study, prayer, parish programming and more.  If you are a St. Norbert College student, this is your space.  Stop by anytime to visit the parish staff or gather with fellow students.  All are welcome!