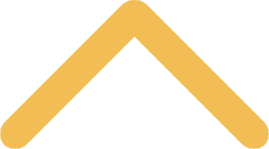 Sacraments
The sacraments are a sacred encounter with God's loving offer of mercy, grace, and peace. As we journey through life, the sacraments remind us of God's enduring presence through some of life's most memorable moments. We welcome the opportunity to accompany you during these sacramental moments.
---
Baptism 
In the Sacrament of Baptism, we are forever joined to God - Father, Son, and Holy Spirit; as well as all men, women, and children baptized in Christ.  If you are an adult seeking Baptism, please see the RCIA paragraph down below.  For parents seeking to have their child baptized, please email the parish office at parish@snc.edu.
---
Reconciliation 
In the sacrament of reconciliation, we are offered the opportunity to encounter God's unconditional love and mercy.
Confession times
---
The Eucharist & First Communion 
In the Eucharist, Jesus offers us the gift of His Body, Blood, Soul, and Divinity.  We invite you to join us in Holy Mass, weekly and/or daily, to receive and celebrate this gift.  For parents seeking information about First Communion, please contact Jennifer Rapavi at jennifer.rapavi@snc.edu.
---
Confirmation 
At Confirmation, we receive the gifts of the Holy Spirit to strengthen us in our desire to know Christ and share him with others.  For those seeking information about receiving Confirmation, please contact Jennifer Rapavi at jennifer.rapavi@snc.edu.
---
Marriage 
In the sacrament of Marriage, the shared love of man and woman is blessed with a sacred seal.  As you prepare for your married life together, we welcome the opportunity to journey with you.  For those seeking to be married here, priority is given to couples from the parish and St. Norbert College alumni.  To inquire about having your marriage here, contact the parish office by emailing parish@snc.edu or calling 920-403-3010 approximately one year in advance of your desired date.
---
Anointing of the Sick 
The Anointing of the Sick provides an encounter with the healing touch of Christ; the sacrament is available for all those near the end of life and those preparing for surgery or enduring serious illness.  To request anointing of the sick, call the parish office at 920-403-3010.
---
Holy Orders
Holy Orders is the sacrament that ordains deacons, priests, and bishops for a life of service within the Catholic Church.  Our parish and college community is served by the Norbertine priests of St. Norbert Abbey.  We are located in the Diocese of Green Bay.  See the following links to learn more about a vocation to the priesthood. 
---
---
RCIA & Funerals
---
Right of Christian Initiation for Adults (RCIA) ~
For those seeking to become Catholic, RCIA is the process that prepares one to receive the Sacraments of Initiation.  During the process, participants study the faith, pray, ask questions, and learn together as they seek to know and love their faith.  For those seeking more information on becoming Catholic, please contact Jennifer Rapavi at jennifer.rapavi@snc.edu.
---
Funerals ~
As you experience the loss of your loved one, we are here to journey with you as we mourn their passing, celebrate their life and pray for their eternal rest.  To make arrangements to celebrate your loved one's funeral, please contact Brian Fogarty at brian.fogarty@snc.edu or call the parish office at 920-403-3010. 
---