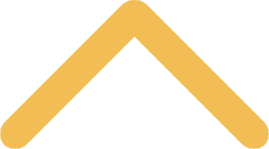 Our History. Your Future.
As one of the nation's top Catholic liberal arts colleges, St. Norbert enjoys a proud history and a foundation rooted in tradition. When Norbert of Xanten founded the Norbertine order of priests in the 12th century, he could little have imagined the impact his life and mission would have on the world nearly nine centuries later. Today at St. Norbert College, the spirit of Norbert lives through this modern, bustling riverfront community dedicated to transforming and empowering a new generation of world-changers.
The Spirit and Tradition of Communio
Just as Norbert invited others to join him in the pursuits of mutual esteem, trust, sincerity, faith and responsibility, we invite you to join us.
The word for the deep sense of community you find here at St. Norbert is
communio
. It is lived through open dialogue, consultation and collaboration.
Communio
encourages us to respond individually and collectively to the needs of our local and global communities.
At St. Norbert College, you will hear the word
communio
quite often, but it is our greater hope that you will experience it every day.
Catholic. Liberal Arts. Norbertine.
We invite you to join us in pursuing and living the three core traditions that form our mission to the world:

The Catholic tradition, which calls us to: 
Uphold the sacred dignity of all persons
Seek truth through an ongoing dialogue among faith, reason and culture
Utilize knowledge to promote a Gospel vision of justice
The Norbertine tradition, which calls us to: 
Pray and reflect communally and individually, welcoming all to participate
Seek peace and reconciliation in the spirit of Norbert
Respond to the needs of our global and local communities
The liberal arts tradition, which calls us to: 
Dialogue with diverse cultures, perspectives and beliefs
Cultivate a love of lifelong learning inspired by excellent teaching
Think critically as responsible members of society
The Development of the Whole Person
The college fosters intellectual, spiritual and personal development, both inside and outside the classroom. We promote the development of whole persons by cultivating practices of study, reflection, prayer, wellness, play and action.
As the only Norbertine institution of higher learning in the world, our roots, traditions and commitments create a unique educational experience that prepares us to honor God, serve humanity and care for all.
Our Motto
Docere verbo et exemplo
– To teach by word and example