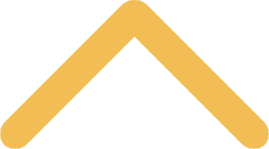 Academic Centers
By definition, a center is a place you go for a purpose. At St. Norbert, our academic centers are unique in focus and expertise, set aside for you to enrich your experience – and your life – both in and out of the classroom.
A Place for Everything Norbertine
The
Center for Norbertine Studies
is the international locus for information on our founding order, uniquely committed to the sharing of knowledge about all things Norbertine. 
A Place to Learn More About Gender and Identity
At our Cassandra Voss Center, you'll find innovative, holistic programming about gender and identity that is making an impact at the regional and national level. 

A Place to Build Peace
At the Norman Miller Center for Peace, Justice & Public Understanding, we can help equip you to understand and become a partner for change in some of the most complex issues of our time.
A Place to Serve Others
The Sturzl Center for Community Service & Learning champions our deeply ingrained mission of community engagement. Here you'll find access to opportunities for service and academic service-learning as well as guidance and best-practice tools.
A Place to Make Global Connections
Whether you're thinking about studying abroad or considering coming to St. Norbert from a country outside the United States, the Center for Global Engagement can give you the support you need. It serves as the hub for a complex of rich experiences that facilitate international education for our students, and foster meaningful dialog and exchange between cultures.
A Place Where Clients Come to Find Answers
The campus is home to the St. Norbert College Strategic Research Institute, one of the Midwest's most respected resources for gathering, reporting and interpreting data. 
A Place for Analysis and Research
A team of St. Norbert faculty members, along with our top students in business and economics, are your resource in the Center for Business & Economic Analysis. We work with local business and nonprofit leaders to provide information, networking, collaboration, and a source for problem-solving.
A Place to Develop Leaders
Experts and certified professionals are at the ready in the Center for Exceptional Leadership to help both established and emerging leaders become their best. Data-driven assessments and coaching instill behaviors and practices for high-performing organizational cultures.