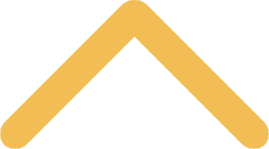 Locus. Confluence. Intersection.
Examine the ancient writings of St. Augustine. Meet a survivor of genocide. Explore the global marketplace. Experience the satisfaction of serving others. Dive in and go deep.
By definition, a center is a place you go for a purpose. At St. Norbert, our academic centers are unique in focus and expertise, set aside for you to enrich your experience – and your life – both in and out of the classroom.
A Place for Everything Norbertine
The
Center for Norbertine Studies
is a significant resource, uniquely committed to the sharing of knowledge about all things Norbertine. Through the work of the center you'll have access to:
An extensive collection of rare books
Works of art gathered from around the world
A digitized document database
Lectures, colloquiums and concerts
A Place to Partner in Original Research – As an Undergraduate
Our emphasis on collaborative research means you'll have the chance to partner with experts in real-world scholarly and creative projects. At the
St. Norbert Collaborative
we can tell you more about:
Research, scholarship and creative opportunities
The chance to present at academic and undergraduate conferences
Opportunities for publication
Funding and travel support for your project
A Place to Learn More About Gender and Identity
At our
Cassandra Voss Center
you'll find innovative, holistic programming about gender and identity that is making an impact at the regional and national level. The center is a focal point for education and awareness about gender and diversity, among faculty, staff and students at the college and beyond.
A Place to Build Peace
At our
Norman Miller Center for Peace, Justice & Public Understanding
, we can help equip you to understand and become a partner for change in some of the most complex issues of our time. Learn more through:
Courses in the college's peace and justice program
Access to legitimate and reliable resources
Internships
Varied programming every semester
A Place to Serve Others
Our
Sturzl Center for Community Service & Learning
champions our deeply ingrained mission of community engagement. Here you'll find:
Access to opportunities for service and academic service-learning
Guidance and best-practice tools
Occasions to reflect on and celebrate works of service
A Place to Make Global Connections
Whether you're thinking about studying abroad or considering coming to St. Norbert from a country outside the United States, the
Center for International Education
can give you the support you need. It serves as the hub for a complex of rich experiences that:
Facilitate international education for our students
Foster meaningful dialog and exchange between cultures
Support our academic programs in international studies, international business and language area studies, leadership studies, and peace and justice
Provide language and translation services to our surrounding community as they forge links with the wider world
A Place Where Clients Come to Find Answers
Our campus is home to the
St. Norbert College Strategic Research Institute
, one of the Midwest's most respected resources for gathering, reporting and interpreting data. The institute offers:
Survey research – online, mail, telephone and in-person
In-depth qualitative interviewing
Secondary data analysis
Statistical modeling
Focus groups
A Place for Faculty to Find the Support They Need
Faculty members at all stages of their careers can find opportunities for personal and professional growth and renewal through the wide range of programs offered by the Office of Faculty Development.