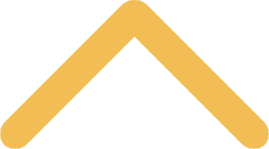 Your Success Is Our Success
You're making a big investment in college. Based on the stream of news from our alumni, we know that their investment has paid off, and yours will too.
  
To help ensure your success, we offer a well-staffed Career & Professional Development office and a series of programs  appropriate for all four of your years as an undergraduate. Our staff will support you through choices you make during your college career that will position you best for your professional future. Whether  choosing a major or minor, finding a great internship, or looking for work that aligns your passions and interests – you'll find we are here for you. 

And when you graduate from St. Norbert College, we believe that you, just like the alumni who have gone before you, will be aligned for success in the career and calling that best fits you.  

Four-Year Plan
We encourage you to begin thinking about your post-graduate plans beginning your first year at SNC.

Choosing a Major or Career
What do you want to major in? If you know the answer to that question, you're lucky. But if you don't, you are not alone and that's just fine. In fact, of those who enter college with a major in mind, a large number of students change their minds in due course. They have benefited from classes that open their eyes to exciting new fields they might not even have considered earlier. 

Internships
We love helping students find quality internships with companies – or even in offices right here on campus. Stop in and let's talk about your interests, and we'll show you what's available. We have well-established relationships with the business community and can guide you in the right direction for a great match.

Post-Graduate Service
Are you interested in service following your four years at SNC? We can help you discern if post-graduate service is the right path for you and help you identify a good-fit program.

Graduate School
Career & Professional Development helps students who are headed onto a master's or doctoral degree program by assisting with identifying programs, preparing their application and planning for related interviews.

Proof Is in the Pudding – and in the Alumni of St. Norbert College!
Our latest survey shows that more than 94 percent of our students are employed or attending graduate school within nine months of graduating. In fact, more than 61 percent of last year's graduating class knew their future plans before they even had their diploma in hand. 

And our alumni network watches out for our new graduates. They often post job openings, attend our career programs and serve as career mentors. View our LinkedIn page to see where our graduates are working to connect with our successful alumni. Imagine: That will be you in the not-so-distant future!

Now and Later
Our graduates are well prepared to not only land their first job, but to find exceptional opportunities again and again. They also know that if they want to make a change in their professional life, they can always call upon St. Norbert College's network of alumni, or on the Career & Professional Development office, whether they graduated three months or 30 years ago.