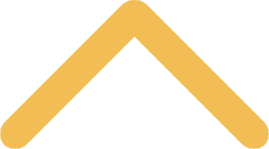 Staff & Faculty Resources
Our goal is to help connect students with the best options for their future. By partnering with our office, you can help students receive the necessary resources to grow, develop, and make the best decisions for their future.
As an office we offer assessments, personalized counseling, application assistance for jobs, internships, and graduate school, and so much more to help students translate how what they are learning in your class, their interests, and their values can blend into a meaningful career.  
Request a Presentation
Don't cancel your class! We offer a wide range of presentations and tailor each one to meet the needs of your classes. Our employers would love to get in front of your students to share their experiences, too! If you are going to be gone for one of your classes why not ask us to come in and share how we can help students? Please request a presentation by emailing careers@snc.edu at least 3 weeks in advance to allow us time to communicate with you and ensure a counselor is available.
Incorporate Career Focused Assignments
We would be more than happy to work with you to incorporate mock interviews, professional document writing, event attendance and more into your syllabus as an assignment or extra credit!

Refer Students to Our Office
You can refer students (especially your advisees) to our office for many reasons, including: professional document critiques, mock interviews, internship and employment search assistance, undecided major conversations, and discussions on possible career paths.

Faculty Guide to Ethical Standards
"The National Association of Colleges and Employers (NACE), the leading source of information on the employment of the college educated and an organization to which a great number of academic and hiring organizations belong, provides a set of ethical standards for guiding the job-search process. Titled Principles for Professional Practice for Career Services & Employment Professionals, these standards are based on notions of fairness, equal opportunity, truthfulness, non-injury, confidentiality, and lawfulness."

Thank you for your collaboration with our office!