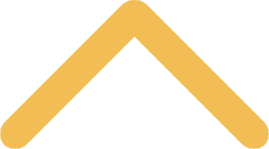 Housing Policies
Residential Education and Housing (REH) holds its policies to maintain healthy residential communities. Violation of any college policy is taken very seriously and may result in a student navigating the college conduct system, regardless of any action taken by civil authorities. Below are a number of the college policies specific to residential life:

Housing Agreement
The housing agreement for college housing accommodations is legally binding for the entire academic year, with exceptions made for students graduating at semester or participating in college-sponsored study abroad opportunities.

When a housing agreement is signed during the continuing student selection process, the document is binding and cannot be broken.

The housing agreement is signed during the housing online application process through the college's housing portal. Students will not be released from the housing agreement between semesters. A required meeting for all students living in upper class areas will be held during the fall semester each year.

The housing agreement can be found on the main housing website page at www.snc.edu/housing, located in the right hand column under "forms and information".

Quiet Hours – Residential Housing
Courtesy hours are observed 24 hours a day, seven days a week, in all residential living units. Courtesy hours require that residents be considerate of others living in their community and keep noise to reasonable levels. Specific quiet hours are observed Sunday through Thursday from 10 p.m. to 8 a.m. and Friday through Saturday from 12 a.m. to 8 a.m.

Residency Requirement
St. Norbert is a four-year residential college. All students must live on campus unless released from the residency requirement. Release may be granted for commuter status or off-campus status. Students should follow proper procedures for release from the residency requirement.

Students who do not receive commuter status or off-campus status are required to apply for housing on campus. If a student chooses not to apply, REH will assign the student to a room based on available space.

Sanctions may include but are not limited to permanent revocation of commuter status, suspension from college, disciplinary probation and assignment to a college housing unit. In addition, the student may be assessed standard housing costs retroactive for all periods for which commuter status was granted (even if the violation did not cover the entire period of commuter status).

All students need to apply for commuter or on-campus housing on a yearly basis. Approval is granted once a student applies for either via the portal. Students will receive confirmation at the end of the application that it has been approved. If a student is unable to apply for off-campus housing, that means there are no off-campus options available.

The Citizen: Student Handbook
All St. Norbert College students are expected to adhere to the policies written in The Citizen.

For an overview of policies commonly referred to throughout the housing process, please visit our common policies webpage.