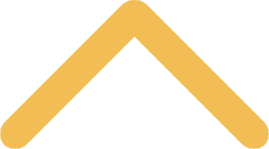 The Emmaus Center for Spiritual Life and Vocation
Just as the disciples' encounter with the risen Christ
in

The Appearance on the Road to Emmaus
moves them toward wholeness, we too strive to do this in our ministry on campus – honoring the importance of action and contemplation; individual and community; and tradition and experience.
We believe that the
​narrative
of this encounter profoundly reflects the core values of our center in the following ways:
We meet you where you are.

We value your life and faith and want to support you as you grow.

We believe you are called to important work in the world.

We believe in the power of questions.  
Whatever your background, your journey or your questions, 
our staff
hopes you find the Emmaus Center a place you feel welcome!
Programs and Events
College is all about learning. A good part of that learning takes place outside of the classroom. Our programs and events offer students an opportunity to learn more about religious beliefs and spiritual perspectives.
Retreat Opportunities
Our retreats – whether short evening experiences or full weekends – give you some time for prayer, reflection and thoughtful conversation. 
Service Opportunities
The Christian story tells us that faith in God must be demonstrated through care for others. An important way we express that care is through service.


Vocational Development
Let us help you discover your purpose! We offer a range of vocational development programs for students, faculty and staff, as they explore questions of calling.
Spiritual Resources
Reach out to others from your faith or spiritual background; discover reflection spaces on campus; and explore websites with helpful spiritual and faith tradition resources.