$("#navigation").navobile({
  cta: "#show-navobile",
  changeDOM: true
})
      
Mobile Menu Icon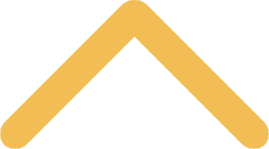 What is Banner?
The Banner Series from Ellucian (formerly SunGard SCT) consists of several integrated systems that enable institutions of higher learning to provide high-quality services to students, faculty and administrators. Banner features a complete set of student administration, financial aid, financial operations, human resources and alumni/development applications for institutions of higher learning.
It is designed for institutions of any size, including research institutions, comprehensive universities, community colleges, small and large private colleges and state-wide systems. Banner systems store data in Oracle relational databases where user interaction takes place through screens (called forms).
The Banner Finance Product Includes Internet Processes For:
Accounts Payable
Journal Entries
Internal Stores
Fixed Assets
Budget Development
Sponsored Research Accounting
Endowment Management
Other Banner Products:
Banner Finance is designed to work seamlessly with other Banner products including Advancement, Financial Aid, Human Resources and Student Information Systems.
More Information:
For information on St. Norbert College's Banner implementation, go to the Finance Department's Banner page.