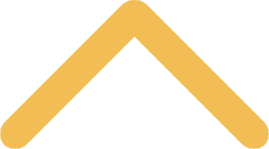 Greek Life at St. Norbert College
Why Go Greek? 
Fraternity and sorority life can offer a lot to any student. Whether you are looking for friendship and social connections, campus involvement outside of the classroom, opportunities in leadership development, scholarship, community service and philanthropy, or the network and support that a fraternity or sorority can provide, the Greek community at St. Norbert College offers it all. Being a member of a fraternity/sorority is about making lasting friendships and enhancing your personal development by committing to the ideals of your organization. It is being a part of a brotherhood or sisterhood where individuals share common values and ideals.
 
The fraternity and sorority community at SNC has a strong tradition for providing students exceptional co-curricular and involvement opportunities. Currently, there are four fraternities and four sororities on campus. While each chapter is different, there are many similarities in that all organizations within the fraternity and sorority community strive to better their members by providing some of the above experiences and attempting to live the founding values of their organization. Values such as honor, truth, service, brotherhood and sisterhood, academic excellence, ethical conduct and citizenship are among the core values that fraternities and sororities hold.
Click here to register for sorority recruitment.
 
Leadership Development 
Fraternities and sororities offer a multitude of leadership opportunities that assist students to prepare for their future. Where else will you have the opportunity to, among other things, lead an organization that includes peers or manage an operating budget? Each chapter is self-governing and with the assistance of an advisor and, in many cases, an active alumni association, relies on the talents and integrity of its members to ensure its success. Members also have the opportunity to participate in regional Greek leadership conferences arranged through their national and international offices.

Scholarship 
Academic Excellence is not only a core value of St. Norbert College, it is also a core value of each fraternity and sorority. Members are required to achieve academic standards both to be eligible for membership and to continue membership. Members are encouraged to strive for excellence through incentive programs, study hours, tutoring, study partners and national recognition. Greek groups at SNC have a higher GPA than other social groups and the all-college men's and women's average.

Community Service and Philanthropy 
As a complement to the college value of social responsibility, each fraternity and sorority has a commitment to service as one of its core principles. Our Greeks participate in college-wide service programs as well as many of their own. Philanthropies such as St. Jude Children's Research Hospital, American Red Cross, Wisconsin MS and AIDS Walks, and many more have benefited from the local and national efforts of SNC's fraternities and sororities.

Friendship and Social Connections 
The brotherhood/sisterhood within fraternities and sororities is a friendship that lasts a lifetime. Brotherhood/sisterhood is the fundamental principle that makes a fraternity or sorority a social fraternity or sorority. The support within the chapter will help you through the good times and challenging times of your college career. The connections and bonds that you develop and share with your brothers and sisters are a hallmark of Greek life at SNC. Furthermore, each chapter provides opportunities to strengthen the connections between generations and organizations through participation in alumni events and Greek community events such as Homecoming, Greek Week, and chapter philanthropy events.

Campus Involvement 
It is common to find fraternity and sorority members involved in all aspects of campus life at St. Norbert College – leading student government, serving as resident assistants, participating in intramural sports, acting as First Year Experience mentors, competing in varsity athletics, and so on. Members of fraternities and sororities play a pivotal role in co-curricular campus opportunities, both through their chapter involvement and leadership in other activities.

Network/Support 
One of the best opportunities that a fraternity/sorority provides its members is the sense of belonging that comes from being a member of a smaller community. Additionally, members have the opportunity to network with Greek alumni from several generations. The opportunity to create meaningful connections and relationships that can be helpful to members in both a professional and personal way is nearly limitless.

Do you like what you see? Do you want to learn more? Check out information about fraternity and sorority recruitment.
 
[Adapted from Greek Life at Western Illinois University]