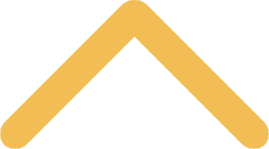 Interdisciplinary Research Participation Pool
The Interdisciplinary Research Participation Pool's. Its primary aim is to promote effective human subjects research (i.e. research that requires people to provide information) on the St. Norbert College campus.
Creating Accounts
Students can create a participant account at any time via the St. Norbert College Sona website. To learn how to set up and use a participant account, watch the Sona Systems Participation Tutorial. You will need to know the discipline, course number and section (e.g. PSYC 100 A), when you create your account. Please only connect your account to courses you are currently enrolled in.

Instructor and researcher accounts can only be created or updated by the Interdisciplinary Research Participation Pool coordinator. Here are the following types of accounts:
Instructor account: For instructors who would like to offer research-participation credit opportunities (required or as extra credit) to their students.

Requests from instructors must be received by the coordinator no later than the end of the first week of classes in each semester.

Independent researcher account: For faculty members or supervised students who would like to post studies (that are not course-related).
Student researcher accounts: (i.e. accounts for students who are in lab courses for which they will be recruiting participants) will be set up when the course instructor shares the class list with the Sona Coordinator. If you are awaiting your account information, please contact your course instructor.
Benefits for St. Norbert College Students and Faculty
Research participation can be a unique and important learning opportunity for students, and scholarly research is a valued activity for many faculty members at St. Norbert College. The Interdisciplinary Research Participation Pool facilitates research roles for both students and faculty.

Students can join the Interdisciplinary Research Participation Pool to: 
Quickly and easily see available studies, sign up to participate and track credits for courses.
Recruit participants for their own studies, under the supervision of faculty members.
Faculty can join the Interdisciplinary Research Participation Pool to:
Track students' research participation when it is required or offered as extra credit in their courses.
Enable students to recruit and grant credit for studies being conducted under their supervision. 
Recruit participants for their own studies.
For Researchers: Book a Space for Your Study
Faculty and student researchers can book spaces for their studies by logging in here.
Psychology student-researchers can reserve psychology-designated spaces when setting up their time slots on Sona.

Please note, however, that these spaces are limited, sometimes heavily used, and are reserved on a first-come, first-served basis.
Other Important Information
To learn more on setting up studies to post on Sona, watch the Sona Systems Researcher Tutorial. 
After you have entered all information about your study onto Sona, you must email a copy of your IRB approval to the coordinator. The coordinator will then activate and make your study visible.