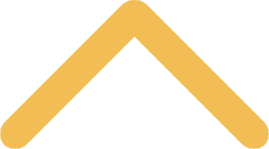 Library Spaces
Book a space via the campus' room reservation system. Most areas offer flexible furniture and vary in their available technology. You can borrow cords, tech, and other equipment from the information desk. 
Please review the Library Space Use Policy before hosting an event at the Library.
If you need assistance, text or call us at 920-403-3466 or email library@snc.edu.

Mulva Studio
Space
Equipment
Mulva Video Production Area

TV Studio
Control Room 016
Audio Voiceover Room 018

Studio Spaces


Display units with table and chairs

Connect multiple devices (PC, Mac, Android, iPad or iPhone) at once


Cables and dongles available at information desk

Mac Workstations

Three single user or small group Mac stations


Adobe Creative Cloud

Standard Mac software/applications
First Floor
Space
Available Equipment & Software
Lobby Tables

 Two lobby tables for student org use

PC Stations

2 single or small group use lab computers
Standard PC software/application

Mac Stations

2 single or small group use computers
Standard Mac software/applications

101 Presentation Room
108 Meeting Room

Whiteboard
Resources and materials on innovative thinking, human-centered design and lean principles
Second Floor
Space
Available Equipment & Software
Mac Workstations 

Single or small group use Mac computers

Standard Mac software/applications

201 Center for Norbertine Studies
211 Group Study

Wall monitor with audio
BYOD
Whiteboard

212 Group Study

Wall monitor with audio
BYOD
Whiteboard

213 Group Study

Wall monitor with audio
BYOD
Whiteboard

214 Group Study

Whiteboard
Prayer space for Muslim patrons

215 Group Study

Whiteboard
BYOD
Wall monitor with audio

216 Group Study

Wall monitor with audio
BYOD
Whiteboard

217 Group Study

Wall monitor with audio
BYOD
Whiteboard

218 Classroom

BYOD
Mobile podium
Ceiling-mounted projector with screen
Apple TV
Third Floor
Space
Available Equipment & Software
307 Group Study (Fishbowl)

One Mac with standard Mac software/applications

312 Faculty Reading Room

Wall monitor with audio
BYOD
Whiteboard

313 Group Study

Wall monitor with audio
BYOD
Whiteboard

314 Sensory Space

Priority use for neurodivergent students
Apple TV
Space not designed for work or study

Classroom 315
Mulva Studio
Space
Equipment
Mulva Video Production Area

TV Studio
Control Room 016
Audio Voiceover Room 018

Studio Spaces


Display units with table and chairs

Connect multiple devices (PC, Mac, Android, iPad or iPhone) at once


Cables and dongles available at information desk

Mac Workstations

Three single user or small group Mac stations


Adobe Creative Cloud

Standard Mac software/applications
First Floor
Space
Available Equipment & Software
Lobby Tables

 Two lobby tables for student org use

PC Stations

2 single or small group use lab computers
Standard PC software/application

Mac Stations

2 single or small group use computers
Standard Mac software/applications

101 Presentation Room
108 Meeting Room

Whiteboard
Resources and materials on innovative thinking, human-centered design and lean principles
Second Floor
Space
Available Equipment & Software
Mac Workstations 

Single or small group use Mac computers

Standard Mac software/applications

201 Center for Norbertine Studies
211 Group Study

Wall monitor with audio
BYOD
Whiteboard

212 Group Study

Wall monitor with audio
BYOD
Whiteboard

213 Group Study

Wall monitor with audio
BYOD
Whiteboard

214 Group Study

Whiteboard
Prayer space for Muslim patrons

215 Group Study

Whiteboard
BYOD
Wall monitor with audio

216 Group Study

Wall monitor with audio
BYOD
Whiteboard

217 Group Study

Wall monitor with audio
BYOD
Whiteboard

218 Classroom

BYOD
Mobile podium
Ceiling-mounted projector with screen
Apple TV
Third Floor
Space
Available Equipment & Software
307 Group Study (Fishbowl)

One Mac with standard Mac software/applications

312 Faculty Reading Room

Wall monitor with audio
BYOD
Whiteboard

313 Group Study

Wall monitor with audio
BYOD
Whiteboard

314 Sensory Space

Priority use for neurodivergent students
Apple TV
Space not designed for work or study

Classroom 315