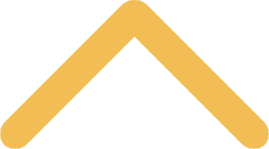 Proud to Be First
Proud to Be First is an initiative created to celebrate the values, unique perspectives, and accomplishments of first-generation college students at St. Norbert College.
What is a First-Generation Student?
To be considered a first-generation student, your parent(s) or legal guardian(s) did not earn a four-year degree in the United States. About 25 percent of the SNC student body, as well as many faculty and staff members, identify as first-generation.
The need for first-generation student support is important and necessary work.
The Center for First-Generation Student Success
captures why this support is so crucial:
"Ultimately, the term 'first-generation' implies the possibility that a student may lack the critical cultural capital necessary for college success because their parents did not attend college. While first-generation students are often quite academically skilled and contribute in many ways to a campus community, navigating the tangled web of college policies, procedures, jargon, and expectations can be a challenge. This pervasive 'hidden curriculum' can damage the confidence of first-generation students, lead to struggles in belonging, and result in departure. This opens an opportunity for institutions to provide additional support for these students so they may be as competitive and successful as their peers."
Advisory Committee


Proud to Be First events and programs are managed by the advisory committee: