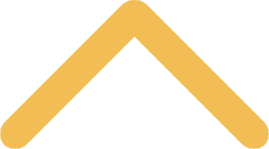 Youth Orchestra Program of St. Norbert College
The orchestra will follow current St. Norbert College protocols regarding Covid-19.
The Youth Orchestra Program at St. Norbert College, formerly the Green Bay Symphony Youth Orchestra, is open to students from grade 4 to age 21. The Youth Orchestra Program features three orchestras:
In the String Orchestra, performers learn orchestral fundamentals (proper bowing, following a conductor, basic technique). Open to students in grades 4 through 8 who study violin, viola, cello and bass. Students should be able to play a class C solo and be able to read music at a grade 1.5 level. 
The Philharmonia provides a full orchestra experience for students in grades 8 through 12. It includes strings, winds, brass and percussion. 
The Youth Symphony is an advanced experience that engages students from grade 10 through age 22 in the study of classical orchestra repertoire at a very high level. 
Rehearsals
We rehearse on Sundays from mid-September through mid-November, and again from mid-January through mid-March. Rehearsals are held in the Abbot Pennings Hall of Fine Arts on the St. Norbert campus. Rehearsal times are as follows:
String Orchestra, 12:30-1:30 p.m.
Philharmonia, 1:45-3:15 p.m.
Youth Symphony, 3:30-5:45 p.m.
Performances

The Youth Orchestra Program at St. Norbert College performs at the
Weidner Center
for the Performing arts
 in Green Bay and
Ashwaubenon Performing Arts Center
.

Auditions
Auditions are generally held in the spring. However, we are always looking for talented musicians to join  us. If you would like to schedule an audition, please contact Youth Orchestra manager Audrey Nowak at 920-403-1354 or 
audrey.nowak@snc.edu
.
Questions?
For more information about the program, visit the
Youth Orchestra Program Weebly website
or contact Audrey Nowak at 920-403-1354 or 
audrey.nowak@snc.edu
. For opportunities to partner with or support the Youth Orchestra Program, please contact Kent Paulsen at 920-403-3087 or
kent.paulsen@snc.edu