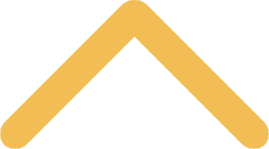 Academic Advisement
At St. Norbert College, advising is integral to each student's academic program. All degree-seeking students are assigned to an academic advisor. Advisors serve as a campus resource for students, assisting them in meeting their academic and career goals. Your advisor is someone who can guide you in your decision-making, self-understanding and intellectual growth over your years at St. Norbert College.


The benefits of academic advising:
Get assistance with planning your academic program to meet your graduation timeline
Have the opportunity to ask questions about how best to complete your degree requirements
Get updates from your advisor about new college policies and procedures
Have someone to ask for guidance and support if you need it
Academic Advisement Policy
Students are required to meet with their advisors each semester prior to registration, and are encouraged to confer with them regularly about curriculum, career and individual concerns. Advisors hold regular office hours each week during school terms for students to drop in or call. Contact your advisor about office hours or to set up an appointment. 
Here's what you can expect of your advisor:
Help exploring and developing realistic academic goals
Answers to questions about academic policies and procedures, or directing you to the appropriate office where your questions can be answered
Someone who knows campus and community resources that can help you, such as where to find study skills assistance, tutoring, personal counseling and other educational opportunities
Discussion of links between academic preparation and employment opportunities or graduate school
Information about degree requirements
Student responsibilities for advisement:
Understand the requirements for your academic program
Familiarize yourself with academic policies outlined in the student handbook, college catalog and timetable
Provide your advisor with current information about your needs and interests
Make an advising appointment prior to your registration date each semester
Use campus resources for your intellectual and personal development
Accept responsibility for making good progress toward your degree and the decisions you make regarding degree progress