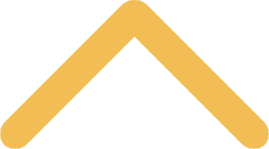 Bush Art Center Galleries
The galleries in the Carol and Robert Bush Art Center serve to inspire, enhance and culturally enrich scholarship at St. Norbert College and within the greater community, through the collection and exhibition of art. 
Date and Location

2023-24 Exhibitions

 

Aug. 28-Sept. 21, 2023
Reception: Sept. 7, 5-7 p.m

Baer Gallery

Storied Lives: 

Select Works by David Graham & Terri Warpinski

Storied Lives features portraits by David Graham from Land of the Free and selections from Death|s|trip by Terri Warpinski.

Land of the Free is photographer David Graham's tribute to the American people in all their idiosyncratic splendor. A tireless traveler and a natural-born visual storyteller, Graham has photographed ordinary folks in their homes, at work, and at play across the nation to assemble a composite picture of America. Graham's colorful portraits showcase the personalities who give America its character.

Death[s]trip is a story of human mortality written on the landscape. In looking at present day Berlin through the filter of history, these works combine contemporary photographs and text with archival elements to reveal some of the consequences of enforced political borders. From 1961-1989, 140 individuals died in failed attempts to flee over the Berlin Wall from Soviet occupied East Germany to freedom in West Berlin. Focusing on these victims, Death|s|trip probes the contingent properties of meaning, memory, and reflection in relation to both the landscape and the photographic image.

Aug. 28-Sept. 21

Godschalx Gallery 

April Beiswenger: Grace Me No Grace


Oct. 2-26

Baer Gallery 

Saturdays Are For Road Trips: Photographs by Frank Juárez and Pat Ryan

Saturdays became an excuse to get in the car to embark on random road trips throughout Wisconsin and neighboring states to explore, connect, and decompress from life's stressors centered around COVID. This photographic exhibition is a testament to their friendship, love for photography, and traveling. It highlights two distinct perspectives of turning the mundane to a thing of beauty and capturing life as it happens through the eye of the lens.

Oct. 2-Dec. 1

Godschalx Gallery

Work/Study/Make

Art by St. Norbert College students who work in the Art Galleries.

Nov. 6-Dec. 1

Baer Gallery

2023-24 Annual Juried Student Art Exhibition

An annual juried exhibition of work by current St. Norbert College students.


Jan. 22-Feb. 15

Baer Gallery 

From the Vault: Student Curations from the SNC Art Collection

A selection of art from the St. Norbert College Art Collection curated by the six students who work in the Art Galleries. 

Jan. 22-March 22

Godschalx Gallery 

Imagining Human Rights

Imagining Human Rights is a collaborative print portfolio celebrating the 75th Anniversary of the Universal Declaration of Human Rights. The portfolio was developed in the Fall of 2023 as a project between Brandon Bauer's Introduction to Peace and Justice course and Katie Ries's Beginning Printmaking course in collaboration with the visiting artists Aaron Hughes and Pablo Mendoza from the Prison + Neighborhood Arts / Education Project (P+NAP) based in Chicago.

Feb. 26-March 28

Baer Gallery 

Artist's Talk and Reception:

March 28, 12-1:30 p.m. 

Ger Xiong: 
The Stories We Carry

"As stateless people, the erasure of Hmong history has long been a part of our history. The work presented is a collection of stories and narratives created by using materials, patterns, symbols, colors, of my Hmong American identity. Through my Hmong American experience, I am interested in the navigation and negotiation of cultural identity within dominant spaces from histories of colonization, displacement, and assimilation and how I can reclaim my Hmong identity." – Ger Xiong

April 9-May 3

Bush Art Center

Senior Art Exhibition

The Senior Art Exhibition is the capstone experience for all art majors.