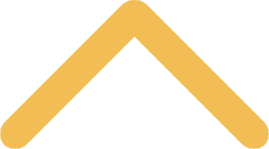 Bush Art Center Galleries
The galleries in the Carol and Robert Bush Art Center serve to inspire, enhance and culturally enrich scholarship at St. Norbert College and within the greater community, through the collection and exhibition of art. 
Date and Location

2021-22 Exhibitions

Aug. 30-Sept. 23, 2021

Baer Gallery

Jessica Campbell: Watching the Abandoned Blinds Store Across the Street

Jessica Campbell is a cartoonist, visual artist and writer who is interested in how combining seemingly disparate media, subject matter and tone can be a tool for research and the production of knowledge. Her satirical drawings, comics and textiles expose everyday experiences that reveal the sexism women have faced throughout history, and presently. She primarily uses carpet to create figurative works that visually mimic latch hook rugs but deviate from this medium's precedent in their subject matter, depiction style and scale.  

Aug. 30-Sept. 23, 2021

Godschalx Gallery 

April Beiswenger: "In nature's infinite book of secrecy a little I can read"

An exhibit that celebrates objects great and small and the community that creates. Included in this exhibit is a communal craft project where visitors can embroider their own square of fabric to be added to the wall!

Oct. 4-Oct. 28, 2021

Bush Art Center Galleries

2021 Art Faculty Triennial 

This exhibition features recent work by St. Norbert College art faculty. Exhibiting artists are Brandon Bauer, Shan Bryan-Hanson, Jessica Campbell, David Carpenter, Debbie Kupinsky, James Neilson, Brian Pirman and Katie Ries.

Nov. 8-Dec. 3, 2021

Baer Gallery

2021-22 Juried Student Art Exhibition

An annual juried exhibition of work by current St. Norbert College students.

Jan. 24-Feb. 17, 2022

Baer Gallery

Blake Williams: Commonplace



Blake Williams creates ceramic sculptures that explore the human condition, how an individual relates to their surroundings and how identity is formed and reformed. 

Closing Reception: Feb. 17, 5-7 p.m. 



Jan. 24-Feb. 17, 2022

Godchalx and Permanent Collection Galleries 

Selections from the St. Norbert College Permanent Collection

Feb. 28-March 31, 2022

Baer Gallery 

Althea Murhpy-Price: From Me to You

A series of prints, photographs, and 3D printed wearable sculptures by artist Althea Murphy-Price on the topics of self perception, beauty, and the Black female identity. The exhibition, From Me to You, reflects on the problematic weight of expectations as an inherited female legacy, passed down from me to you. The exhibit will open in two stages on February 28 and March 3.

Artist's Talk and Reception: Thursday, March 3,  12:00 p.m. - 1:30 p.m. The Artist Talk will be in the Fort Howard Theater in the Bemis International Center, followed by refreshments in the Bush Art Center. 

Feb. 28-March 31, 2022

Godschalx Gallery 

Third Coast Prints: A selection of work from Really Big Prints 2021

Really Big Prints is a juried, national, printmaking event in Manitowoc, WI. Co-organized by Berel Lutsky (UW-GB Manitowoc),  Katie Ries (St Norbert College), and Ben Rinehart (Lawrence University), Really Big Prints brings printmaking artists from all over the region for four days of large-scale relief printing using a streetroller on loan from the city of Manitowoc. This exhibition features a selection of prints from the collection produced in 2021. 

April 11-May 6, 2022

Bush Art Center Galleries

Senior Art Exhibition

The Senior Art Exhibition is the capstone experience for all art majors.

Opening Reception: Friday, April 8, 5-7 p.m.