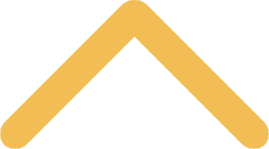 About the Galleries
The art galleries of St. Norbert College, comprised of three gallery spaces located on the ground floor of the Carol and Robert Bush Art Center, feature rotating contemporary art, design and art historical exhibitions. Recent exhibitions include Frank Lloyd Wright's Samara: A Mid-Century Dream Home; Enslaved: A Visual Story of Modern Day Slavery by photographer Lisa Kristine; PlantBot Genetics: Mothology; Howard Pyle in Wisconsin; and Katie Ries: This Land Is Your Land. The St. Norbert College art galleries and collections were recently awarded a National Endowment for the Arts Artworks Grant in support of the exhibition and catalogue Howard Pyle in Wisconsin, and a National Endowment for the Humanities Preservation Assistance Grant for Smaller Institutions. In 2013, an organizational self-study and peer review was completed and funded through the museum assessment program of the Institute for Museum and Library Services and the American Alliance of Museums. 

The art galleries and collections serve as a laboratory, offering students experiential learning opportunities in curatorial practice and arts management through work-study and fellowship positions.  

Opportunities for SNC students to exhibit art are provided through annual juried student art exhibitions and senior art exhibitions. The Senior Art Exhibition is the capstone experience for SNC art and design majors. Student art is also exhibited in the student-curated and managed Clubhouse Gallery, located on the second floor of the Bush Art Center.  

The art galleries are free and open to the public, Monday-Friday, 9 a.m.-3 p.m. The galleries are closed on college holidays and occasionally close during regular hours due to exhibition installation.