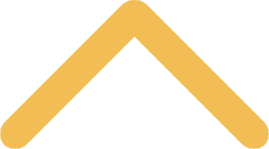 Be Bold, Be Brave, Be You!
BOLD™ camp provides boys in grades 4-8 with opportunities to explore their potential by learning to recognize their authentic selves and what they stand for, while inspiring them to become thoughtful, confident, empathetic leaders who recognize talent in themselves and others. In a fun, supportive atmosphere, boys will work to become their personal best. They'll discover untapped courage, strength, determination and will.
Goals and Objectives of BOLD:
Build self-confidence and leadership skills
Enhance appreciation of diversity and respect for others
Improve the ability to communicate thoughts and ideas
Promote healthy life choices through nutrition and physical fitness 
BOLD Camp Activities
All activities fit into the camp's core, which is project-based. The core project will be hands-on and is designed to develop teamwork and identify individual and group talents. Themes from the following curriculum will be interwoven into the core project each day:
Personal discovery
Responsibility, leadership and good decision-making
Making healthy fitness and nutrition choices
Communication and technology
Commitment to improving our world through community service
BOLD Camp Staff
BOLD Camp staff are carefully selected, Wisconsin-certified, young male teachers who are chosen for their ability to be positive male role models. All camp staff share the ideals of BOLD Camp and are dedicated to the personal growth of each participant. Instructors also have a passion for fun and will encourage the boys to enjoy a camp environment overflowing with action and adventure. Camp workshops will keep the boys engaged while the staff instills values of teamwork, integrity and brotherhood.
Health and Safety
Please note that all appropriate safety protocols required by De Pere Public Health and St. Norbert College will be followed to ensure the safety of campers and staff. 
2022 BOLD Sponsors
Patrick and Vivian Rice
© 2009, 2022, St. Norbert College