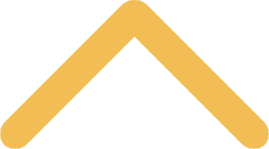 Youth Camps at SNC
St. Norbert College hosts a variety of summer camps for first-graders and older. From athletics and music to STEM- and leadership-focused camps, there's something for everyone.

Summer Academy of Medicine
Summer Academy of Medicine, a partnership between the Medical College of Wisconsin–Green Bay and St. Norbert College, offers high-school sophomores and juniors an opportunity to explore careers in medicine and the bio-medical sciences, engage in hands-on active learning in classrooms and laboratories, and gain insights into the skills, educational paths and personal qualities required for a career as a physician, researcher or scientist.
Athletic Clinics and Camps
St. Norbert athletics programs are among the most highly regarded in Division III. Coaching staff and students in many of our individual sports conduct summer youth camps and clinics; you'll find them featured on the athletics website, under their respective sports.

Summer Band Camp
Summer Band Camp gives students who have completed grades 5 through 9 the chance to hone their skills in a weeklong collaboration with St. Norbert College music faculty. Students are grouped by grade level (or, with permission, ability), and learn under the direction of St. Norbert College music professors.
Boys Leadership and Development (BOLD) Summer Camp
Boys Leadership & Development (BOLD) is a summer camp that provides boys in grades 4 through 8 with opportunities to explore their potential by learning to recognize their authentic selves.
Girls Leadership and Development (GLAD) Summer Camp
Girls Leadership & Development (GLAD) is a summer camp that engages girls in grades 1 through 8 in fun, exciting, esteem-building activities.