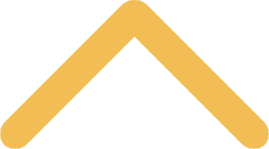 Filling Young Lives With Music
We love music at St. Norbert College – teaching it, playing it, listening to it and, especially, cultivating that same love in young people. Our music department fosters music development and enthusiastically provides opportunities for middle school and high school students throughout northern Wisconsin and the Upper Peninsula of Michigan to learn and grow musically. 
Summer Band Camp
Summer Band Camp gives students who have completed grades five through nine the chance to hone their skills in a week-long collaboration with St. Norbert College music faculty. Students are grouped by grade level (or, with permission, ability), and learn under the direction of St. Norbert College Music Professors Michael Knight, Eric High and Linda Cook.
Middle Level Honors Band Festival
Each fall, we invite the most accomplished middle school band students in Wisconsin and the Upper Peninsula to join us for a day of rehearsal, capped by a performance in St. Norbert's Walter Theatre. Students in grades seven through nine may be recommended by their music teachers to participate in this one-day music festival.
Winter BandFest
Winter BandFest is a weekend-long event for students in grades nine through 12. Filled with rehearsals, sectionals and clinics with St. Norbert music faculty, and special performances, the festival culminates with our Sunday afternoon grand finale concert. Students will also have the opportunity to stay in residence halls with St. Norbert music students and experience a little taste of campus life! 
Youth Orchestra
The Youth Orchestra Program at St. Norbert College, formerly the Green Bay Symphony Youth Orchestra is open to students from grade four to age 21. The Youth Orchestra Program features three orchestras: String Orchestra, Philharmonia and Youth Symphony.
For more information, please feel free to contact the St. Norbert College music department at 920-403-3112.