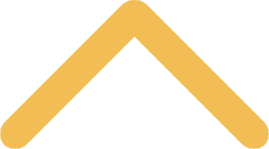 Community Spirit That's Been 900 Years in the Making
Guided by the example of the St. Norbert who established their order in the 12th century, the Norbertines who founded our college abide by an ideal called
communio
– one that says, in essence, "Embrace those around you … be part of the community … care for your neighbor … share and grow together." As a college, we cherish that ideal, and we strive to live it, as well.
So you'll find us seeking every opportunity to share our gifts with the community around us, in hopes of leading a more fulfilling and enriching life together. Some of those opportunities are intellectual, some cultural and some just plain fun. They include:
Cooking Classes
Spice up your kitchen with flavors from around the world through hands-on cooking classes for the novice and seasoned cook alike. From Green Bay to Italy, learn how to cook food that is full of culture.
Culture and Heritage Workshops
Whether you're seeking a deeper understanding of your own heritage or an introduction to a culture new to you, you'll find opportunities here to enrich your knowledge of the world and its people.
Knights on the Fox Summer Outdoor Concerts
Music fills the air on Tuesday evenings each summer as we present a series of free, family-friendly concerts on the banks of the Fox River.
Language Courses
Evening noncredit language classes help introduce community members to more than a dozen languages in a relaxing, learner-friendly environment.
Performing Arts
St. Norbert presents a dazzling array of arts programming each year, from drama to music theatre to vocal and instrumental performances. Some of those could feature you! We offer opportunities for community members to pursue their own artistic passions through participation in a variety of programs.