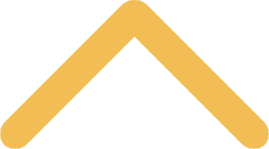 Expand Your Mind and Build Awareness
You are invited to visit campus (and beyond) to hear enlightening and engaging discussions from many different voices on a variety of thought-provoking topics. Many of these opportunities are free and open to the public. 

Great Decisions Lecture Series 
Great Decisions is a nationally presented lecture series that addresses world topics of our time. The Foreign Policy Association of America chooses the topics each year in November with an eye on international economic, political and social subjects that are current and provocative. Lectures are held on Wednesdays in February through April. All lectures are open to the public. 

Killeen Chair Lecture Series
The purpose of the Killeen Chair Lecture Series is to engage audiences by providing a fuller understanding of the theological and philosophical issues of our time. Past scholars have presented subjects that include biology, psychology, economics, political science and the arts and literature.

Norman and Louis Miller Lecture in Public Understanding
The Miller Lecture promotes unity, communication and tolerance among different cultures, religions, ethnicities and traditions. The lecture series celebrates human dignity and encourages better understanding between peoples, both domestically and internationally. This lecture is free and open to the public.

The Pilgrim Forum
This breakfast speaker series is dedicated to sharing information and spurring thought and discussion around the basic tenets of the Catholic faith and tradition – specifically, the Apostles' Creed. Once a semester, speakers will examine a line or phrase from the Creed, breaking it open in thought-provoking and accessible ways that invite attendees to understand more deeply what they believe. This series is made possible through the generosity of Dan Ritter; and is free and open to the public.