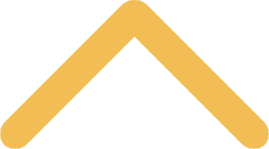 Ranked "Best College Food in Wisconsin" and top-ranked nationally, we have plenty of dining venues and flavors to give you the foods you need and crave, offered in pleasant and welcoming environments.

TexMex Beef Casserole
Mac 'n' cheese style bake with Mexican spiced ground beef.



California Blend Vegetables
Broccoli, cauliflower & carrots lightly steamed. Vegan.



SNC Corn Bread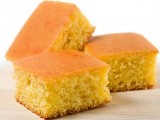 Served with Cinnamon Honey Butter

Mediterranean Chicken Quinoa
Chef made to order Wellness Weekday lunch. Choose your protein &
veggies. Sauteed in herbs & lemon served over high protein quinoa.



Ham & Cheddar Wrap
can be made vegetarian or gluten free



Turkey Vegetable Soup
SNC made!


Caesar Pepita Salad
Housemade Caesar (fish free), roasted pumpkin seeds, crunchy
romaine



Cookies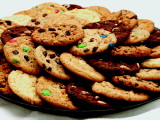 Baked Ziti with 4 Cheeses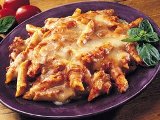 SNC Classic!

Scandanavian Blend Vegetables
Steamed blend of peas, carrot, zucchini, green bean & onion. Vegan



Garlic Breadsticks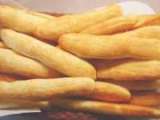 Black Bean Chicken Quesadilla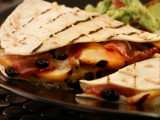 Mexican Black Beans
Vegan



Yellow Rice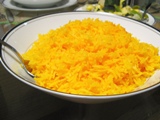 Chicken stock infused traditional Mexican rice. Non-fat


Quesadilla Mercado
Red peppers, zucchini, onions and mushrooms grilled between cheese
and flour tortillas.


Homemade Thin Crust Pizza
Cracker thin crust!
Please note: meat pizzas contain pork

Greek Fassolatha Soup
Vegan soup with brown rice, chick peas, white beans and
veggies....seasoned with oregano



Grape Sunflower Seed Salad
Red and green grapes folded into a creamy light dressing, drizzled with sunflower seeds and brown sugar



Lemon Raspberry Bars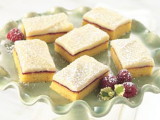 Deluxe Burger Bar
Charbroiled burgers served with bacon, sauteed onions and
mushrooms.



Onion Rings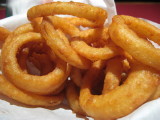 Crusted Chicken Romano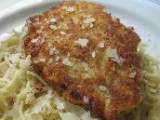 An SNC Favorite!
Plain grilled chicken for GF option too!

Pesto Linguine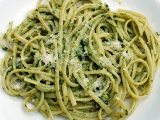 SNC Favorites! Pesto and 2 cheeses tossed with pasta

California Gold Blend Vegetables
Yellow carrots! Vegan.



Homemade Pan Pizza
Super thick deep dish crust!

Pasta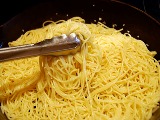 Whole wheat and gluten free pasta available upon request



Marinara Sauce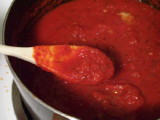 vegan



Alfredo Sauce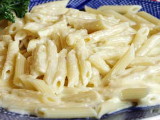 SNC made...cream, white wine and Parmesan cheese

Chef's Salad Bowl
Turkey, ham, egg, crisp veggies and light ranch


Cabbage White Bean Soup
Nutrient rich and delicious! Vegan.



Turkey Couscous Soup
Hearty vegetable soup with mini pasta and turmeric

Bacon Cheddar Ranch Pasta Salad
Summer veggies, curly pasta, creamy ranch dressing, bacon and cheddar



Apple, Quinoa & Kale Salad
with curried maple Dijon dressing



GF Burger Bar
Charbroiled local, all beef 1/4# burgers, GF buns...without seasoning per request

Vegan GF Burgers
A variety of plant based proteins



Baked Chicken Breast
Oven baked with salt, pepper & olive oil



Mojo Chickpeas


GF Vegan Iced Brownies
YUM!



GF & Vegan Pizzas
Gluten free crust, basil pizza sauce, mozzarella or Daiya cheese; vegan option



GF Pasta & Marinara
Available every lunch & dinner...vegan GF pasta per request



Grand Swirl Bars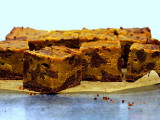 A Chocolate Peanut Butter Brownie!!! SNC made.

Mac & Cheese Bar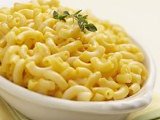 Mac and Cheese with your choice of mix-ins: bacon, chicken,
steamed vegetables or broccoli

Pork Stir Fry with Sweet Red Chile Sauce
Lean pork and stir fried veggies in a sweet Thai sauce


Sticky Rice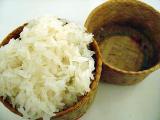 Whole grains such as brown rice and quinoa available upon request



Vegetable Spring Rolls
Crispy wonton wrappers will an all veggie filling. Deep fried.

Nacho Salsa Bar
Fresh tortilla chips, Mexican Spiced Beef, Queso Blanco, housemade salsas
Vegan beans available per request



Chef Carved Pork Loin
Lean protein with salt & pepper only


GF Vegan Mac & Cheese
Handmade vegan twist on a classic!



GF Mac 'n' Cheese
The same SNC classic...with gluten free pasta



GF Vegan Chocolate Oat Bars
Sun butter, pure chocolate, old fashioned oats



Oatmeal Carmelita Bars
Just for Jen! Layers of oatmeal cookie, chocolate & caramel

Design Your Own Omelet Bar
Add your favorite toppings to omelets right off the grill.



Scrambled Eggs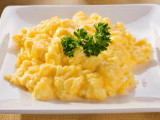 Available every breakfast and brunch


Blueberry Pancakes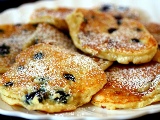 Southern Fries
Crispy cube potatoes deep fried

Wellness Wake Up Breakfast Sandwich
Warm honey ham, egg beaters, multi-grain deli thins with part skim mozzarella. Gluten free and vegetarian options available upon request



Baked Oatmeal with Fruit
Wellness wakeup high protein oatmeal


SNC Made Mini Donuts
Festival fare rolled in cinnamon & sugar...made before your very eyes!
Don't even ask for the nutrition label :)

GF Vegan Banana Bread
Now vegan!



GF Vegan Waffle Bar
Gluten free and dairy free waffles available everyday...made by you!



Pepperoni Rigatoni Casserole
Pasta bake with Italian flavors! Contains pork.



Garlic Bread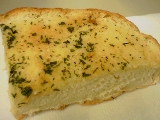 Garlic toast style

Prince Edward Blend Vegetables
Vegan



Turkey Shawarma Bar
Chef carved turkey on a pita with all the gyro toppings.


Falaffel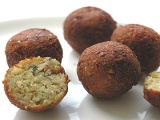 Cheesy Cauliflower Soup
For those that luv Cheesy Broccoli...

Chef Dan's Chili
Don't' even ask for the recipe!



BLT Salad (plus more)
Finished with homemade Creamy Pesto Dressing



Vegetable & Cheese Antipasto Salad
Dijon herb marinated Italian vegetables, olives, and cheeses



GF Turkey Shawarma Bar
Chef carved turkey on a wrap or salad with all the gyro toppings you like!
Dairy free option too


GF Vegan Falaffel
Housemade hummus bombs!



GF Vegan Cherry Crisp
Warm! Big 8 allergen free & vegan


Caramel Apple Almond Cobbler
Cinnamon apples & almond butter brickle...served warm

Grilled Italian Tri-Cheese Sandwich
Mozzarella, provolone and Parmesan cheese on grilled whole grain
bread.

Garlic & Herb Curly Fries
Deep fried

Balsamic Roasted Vegetables
Savory and delicious!



Mongolian Beef & Vegetables
Marinated flank steak, veggies, housemade wok sauce


Chicken Egg Roll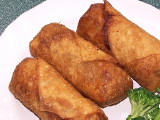 Harvest Salad
Turkey, green apple, smoked gouda, cranberries and crisp greens with
Raspberry Vinaigrette


New England Clam Chowder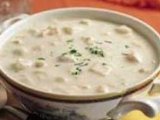 SNC made New England style lightened up

Roasted Tomato Bisque
Fire roasted tomatoes and red peppers in a chicken stock foundation
finished with cream, sherry and cilantro


Apple Orange Jicama Salad
Chile white wine vinaigrette



Broccoli Bow Tie Pasta Salad
Chef Carved Beef
Lean beef with just salt & pepper


Mexican Black Beans
Vegan



Mexican Rice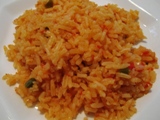 Chipotle Roasted Vegetables
Citrus & smoked spice vegan blend



GF Vegan Pumpkin Harvest Cookies
Housemade with crunchy pumpkin seeds and sweet golden raisins


Shirley Temple Cake
Sweet cherry & vanilla cake from our bakery...like a kiddie cocktail!

Meatball Bar
4 types of meatballs: BBQ, Swedish, Buffalo Ranch, BBQ Veggie.



Whipped Potatoes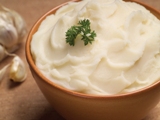 Steamed Vegetable Blend



Chicken Taco Bar
Mexican spiced chicken breast, refried beans & all the cold fixins....all
items (except shells) GF



Chips & Queso
Tortilla chips with white cheese dip


Caesar Salad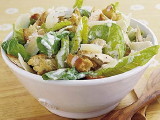 Fajita Fridays!!!
Southwest seasoned chicken or vegan portobello mushrooms



Fajita Bar Fixin's
Corn tortillas, sauteed peppers & onions, crisp veggies, lime zested sour cream



Iced Brownies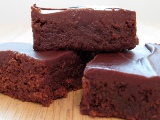 All chocolate and no nuts!

Sliced Home Fried Potatoes
Cooked on the grill...vegan


Belgian Waffles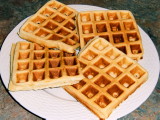 Wellness Chicken Sausage & Cheddar English Muffin
Whole wheat English muffin, egg whites, cheddar, chicken sausage
GF or vegetarian per request



Hot Oatmeal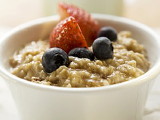 Stove cooked oats. Vegan


Chicken Dipper Sandwich
Sweet Red Chile, Buffalo Ranch, BBQ or Honey Mustard!
Veggie Chik'n too!

Veggie Chik'n Dipper
Morningstar Veggie Chik'n Patty dipped in Buffalo Ranch, Honey Mustard, BBQ, or Sweet Red Chile.

Fusilli Alla Vodka
Classic red sauce with a touch of cream, Parmesan & fresh basil

Vegetarian French Onion Soup
Very low fat and calorie...made with roasted veggie & mushroom stock in place of the traditional beef broth.



Strawberry Almond Salad
Vegan with housemade poppyseed vinaigrette



Taco Pasta Salad
Mexican spiced beef, taco veggies tossed with pasta and French dressing



Carrot Cake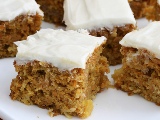 SNC made with light cream cheese frosting

GF Chicken Dipper
Hand breaded chicken fillet deep fried with your choice of sauce: BBQ, Honey Mustard or Buffalo Ranch

Vegan Caesar Salad
Housemade Caesar, romaine, crispy tortilla strips, fethered Parmesan on the side per request



Brown Rice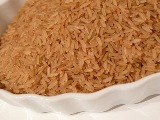 Whole grain



Cowboy Black Eyed Peas
Vegan texmex fare



GF Vegan Chocolate Chip Cookies
Made in a allergen safe oven


French Toast Sticks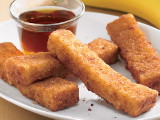 Sweet and crispy; deep fried

Warm Baguette
Freshly baked bread and herb dipping oil

Ruth's Marketplace Summer Hours
Ruth's Marketplace will be closed Monday, May 14-Sunday, June 3. We will reopen for meal service on Monday, June 4, with lunch. Summer operating hours will vary based on summer conference business.

View Summer Hours
2nd Semester Meal Plan & Meal Dollars
The last day to use second semester Meal Plan meals is Friday, May 11.

The last day to use second semester Meal Dollars is Thursday, May 31 at 5:30 p.m., when Phil's closes.
Ruth's Hours for 2017-18 Academic Year
Monday-Thursday
7:30 a.m.-7 p.m.

Friday
7:30 a.m.-6 p.m.

Saturday
10:30 a.m.-1:30 p.m.

Sunday
10:30 a.m.-6 p.m.
Meal Plans and Meal Dollars
Students residing in any of the seven traditional halls on campus are required to have a meal plan.

Meal plan options are based on class standing: first-year and sophomores in residence halls default to the Platinum Plan; juniors default to the Gold Plan and seniors the Silver Plan.

Optional meal plans are also available for commuter students, Masters students and faculty/staff.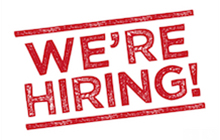 Dining Services is now hiring students for a variety of summer dining and conference positions.

Learn More

See all the ways Ruth's Marketplace is adding to the green initiative on campus!