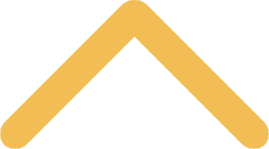 Navigate: An Exploration of Life and Vocation
Interested in exploring questions such as: What does it mean to live authentically? What am I called to do as a student and after life at SNC? How can I tap into my talents and passions and do something meaningful in the world?
This might be the group for you!
Who is Eligible?
Students in any area of study, with varied career interests and diverse spiritual grounding
Sophomores, juniors and seniors (approx. 8 students per group; a limited number of groups available)
Students available the entire academic year (students studying or teaching abroad are not eligible - with the exception of a J-term study abroad experience)
What are the Requirements?
Attend an opening session and 10 discussion meetings (5 per semester) led by a professional SNC staff member and held on the same day/time over the course of the year
Complete a vocation interview with someone in your field of interest in the fall
Meet with a mentor three times in the spring OR attend an Afternoon of Reflection OR go on a Silent Retreat
Complete assigned readings for each meeting (typically 1-2 chapters or articles per meeting)
Complete two written pieces – initial and concluding reflections on vocation
Students who complete the requirements will recieve a $250 financial award at the end of the academic year.
What do Past Participants Have to Say about Navigate?
"One of the most important things I took away from this program is that exploration is an essential component in the journey towards my vocation. In order to know what I like, what I don't like, and what I'm absolutely passionate about, I need to try new things."
"The Navigate Program came to me at a time when I was really going to need it, even though I hadn't yet realized it. Throughout this year, I have grown more as an individual than I could have ever imagined. Not just spiritually and emotionally, but as a whole I have found more of myself in this past year than I think I have in the other 19 years combined."
"Ultimately, the most important concept I'm taking away from my participation in Navigate is the practice of being authentic and the process of growing into myself."
Apply for the 2019-2020 Navigate Program
Our groups for 2019-2020 are currently filled. If you are interested in being on a waitlist should a space open up or in being considered for a 2020-2021 group, please contact us at emmaus@snc.edu