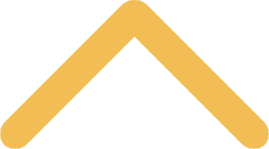 GLAD Camp: Helping Girls Set Their Sights on a Limitless Future
Each summer, GLAD® Camp engages girls in grades 1 through 8 in fun, exciting, esteem-building activities. Taught by Wisconsin-certified female teachers chosen for their ability to serve as positive role models, GLAD Camp builds confidence and leadership skills, fosters positive body image, and encourages girls to set high-reaching goals.



GLAD Camp Goals and Objectives
GLAD Camp's exceptional program goals are based on developing girls' confidence and positive self-image by:
Proving opportunities for young girls of all backgrounds to interact in a safe, small-group environment.
Enhancing appreciation of diversity and respect for others.
Developing a sense of self-worth and self-esteem.
Developing a sense of independence and self-reliance.
Recognizing and building healthy relationships.
Identifying, expressing and respecting emotions.
Developing respect and knowledge of their individual gifts and talents.
Promoting healthy life choices through nutrition and physical fitness.
Gaining knowledge and confidence in math, science and technology.
All camp activities take place on the beautiful campus of St. Norbert College. The registration fee includes lunch, a daily snack, a camp T-shirt and an end-of-camp family celebration. A limited number of scholarships are available on a first-come, first-served basis.

GLAD Camp has been filled to capacity every year since its founding!
Health and Safety
Please note that all appropriate safety protocols required by De Pere Public Health and St. Norbert College will be followed to ensure the safety of campers and staff. 


2022 GLAD Presenting Sponsor
2022 GLAD Title Sponsor
2022 GLAD Sponsors
Patrick and Vivian Rice
© 2009, 2022, St. Norbert College