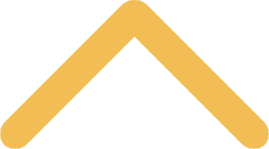 Services
Event Space
Plan your next meeting, retreat, class, presentation, art installation, or film showing at the Library. Reserve one of our spaces.
Instruction
Librarians offer customized instruction sessions to teach information literacy skills for any student organization, student group, or course. Librarians will also create customized instruction objects, including videos, tutorials, and more to supplement course content. Faculty can partner with a librarian to strengthen students' research skills and introduce students to the infrastructure of the information world. The archivists are also available to provide historical context to your topic.
Research
Librarians offer one-on-one research help to undergraduate and graduate students of any major, minor, or level. Schedule an appointment to save time and energy on your research project.
InterLibrary Loan
Through interlibrary loan, we provide faculty, staff and students the ability to obtain books, chapters, research articles and other materials not available on campus. Search for a title or submit a request.
Course Material
The Library can create course reserves to ensure students access to print or online material. Faculty-owned items or library material can be placed on reserve for your course. Research articles and streaming media can be uploaded to your Moodle or Google Classroom space. Submit a request for print materials or online materials.
Accessibility
The Library is committed to providing universal access to our facilities and materials. View the accessibility guide to learn what's available.
Streaming Media
The library subscribes to streaming media services to provide you with quick and easy access to a variety of films. If we own the title in another format, like DVD, we can digitize the title for easier viewing. Search for a title or submit a request.