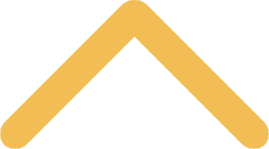 Frequently Asked Questions
Where is the Mail Center located?
The Mail Center is located on the ground level of the Ray Van Den Heuvel Family Campus Center.

When and where do first-year pick up their mail keys?
First-year students will receive their key during check-in. Otherwise, keys can be picked up at the Mail Center. Students retain their mail key for the duration of their college career and mail keys need to be returned upon leaving the college. 

What should I do if I'm going to study abroad?
Contact the Mail Center and let them know the dates you are studying abroad.  Mail that arrives at the college will be forwarded to your permanent mailing address.

What is my St. Norbert College student address?
You may provide your new mailing address to family, friends, businesses and subscriptions, etc. as:

St. Norbert College
Your Name and Suite Box Number
100 Grant Street
De Pere, WI 54115

Also, the box is referred to as a suite box, not a PO Box due to Postal Regulations.  

Is there a charge for owning a suite box key?
There is no charge for the suite box key, however, you may be subject to a $10.00 fee if your mail key is not returned when you leave the college. 

Is there a fee to replace a lost key?
Yes.  If you need to replace a key during the school year please stop by the Mail Center Desk for assistance.

How will I know if a package arrives for me?
If an item comes that is too large for your suite box, the Mail Center will notify you via the campus email system. Instructions will be provided on how to best pick up your item.  

When does the Mail Center receive packages from the Post Office?
The Mail Center picks up from the Post Office in the morning Monday through Friday.  Packages that arrive at the Post Office ("the agent") after 9:00 a.m. will be picked up the next business day (Monday-Friday). 

When does FedEx, UPS and Amazon deliver to the Mail Center?
FedEx, UPS and Amazon deliver to the Mail Center Monday through Friday. 

Does the Mail Center sell shipping materials?
The Mail Center sells stamps, envelopes, boxes and packaging materials.

What postal services does the Mail Center use?
We can mail and ship using the US Postal Service, FedEX and UPS.

What payment methods are accepted at the Mail Center?
We accept cash, check, credit or custom cash. There is an ATM located in the Campus Center if needed.