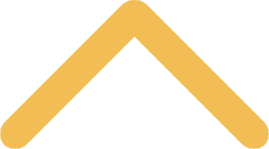 Martin Luther King Jr. Day
As we celebrate Martin Luther King's life and dedication to the advancement of civil rights, equality and freedom, we look to renew our own commitment to these ideals here on campus and throughout our community.
This celebration highlights King's call to be both reflective and active in the pursuit of the common good.
For more about Martin Luther King Jr. Day:

Last year, staff and faculty spent the morning at the following community partner sites:
Aseracare Hospice
Court Appointed Special Advocates (CASA)
Feeding America
Freedom House
House of Hope
Knit for a Cause (on campus knitting group making blanket squares for Love Life Ministry. An ecumenical outreach ministry which actively promotes respect for life by providing basic infant needs to low income families.
Literacy Green Bay
Paul's Pantry
Sew for a Cause (at Life's a Stitch) making pillow cases for Willow Tree.
In addition,
Sandy Gilson and Rob Downard are leading a group from ITS serving at Junior Achievement.
Andy Caldie and John Marquez are leading a group from Advancement to join with residents of Nicolet Highland Apartments to make fleece blankets for the House of Hope.
Terrie DuBois is leading a group from Conference and Catering who will be preparing and serving a meal at NEW Community Shelter.
Mike Peckham and Dee Geurts-Bengston along with SNC student athletes from the track team will be sharing Dr. King's message of respect with area school children through a skit.
Karen Mazzoleni is leading members of the Finance Department serving with the Einstein Project.