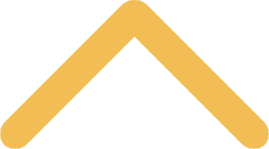 MLK Day Community Events
In addition to these community events, members of the St. Norbert  College community participate in numerous opportunities.
2019 Events

Saturday, Jan. 19, 2019

10:30 am-noon
Brown County 24th Annual Community Celebration of Dr. Martin Luther King Jr.'s Birthday
Theme: "One Man's Vision, My Responsibility"

A free event for all ages and cultures!

Students in kindergarten through 12th grade from Brown County and the Oneida Nation are invited to participate in a poster/essay/poetry contest that shares this year's theme,
"The Time Is Always Right To Do What Is Right." Entries are due at 4:30 p.m. Wednesday, Jan. 3, 2019. Contest winners will be announced at the celebration.

See Brown County MLK poster entry form and rules for K-12 students.
Northeast Wisconsin Technical College

Monday, Jan 21, 11:00 am

Martin Luther King, Jr. Service
Divine Temple Church of God in Christ

425 Cherry St.
Green Bay, Wis.
Monday, Jan. 21, 2019

6:30-7:45 pm
Fox Cities MLK Day Program


"Why Keep Dreaming? A Time for Action."


Speaker: 

Dr. Eddie Moore, Jr.

Lawrence University Memorial Chapel

Monday, Jan. 21, 2019


10:30 am-1:30 pm



Displays and Conversation.
Planned by the Norman Miller Center for Peace, Justice and Public Understanding.

 

St. Norbert College Michels Commons Lobby 

Saturday, February 2, 2019.

5:00 pm

Soul Food Dinner Celebration - A Multicultural Student Services Event - Celebrate the gifts in African American scholarship, food and music.. Rev. Rashad Grove, Pastor of the First Baptist Church of Wayne, PA.  is the keynote speaker. Rev. Grove is a published writer on race and social justice articles featured in academic journals and publications.  He is a graduate of the State University of New York at Empire State College with a B.A. in African-American Studies and currently a student at Princeton Theological Seminary towards a Master of Divinity Degree where he is on the Advisory Council for the Center of Theology and Gender.

St. Norbert College
Michels Commons
Ballroom 

Wednesday, February 13, 2019.6:0-8:00 pm

Human Library - Green Bay community members share stories from the margins as "human books;" readers listen, engage, and are transformed.

St. Norbert College
Mulva Library

Monday, Jan. 21, 2019

7:00-8:00 pm
Gathered in Faith Together (GIFT) Prayer Service
"MLK, School to Prison Pipeline, YWCA: They are All Connected"
Speaker: Renita Robinson, president and CEO of YWCA Greater Green Bay

GIFT, a network of over a dozen Green Bay area faith communities, invites all to the 2019 Green Bay Area Martin Luther King Interfaith Prayer Service. A social will follow the prayer service.

Following the presentation, there will be a free-will offering will be collected to benefit the YWCA and its "Eliminating Racism Empowering Women" initiative.

Music and readings will be provided by area congregants. Please join us for an evening of inspiration, education, and fellowship.

For more information, contact Rev. Larry Lange, Grace Lutheran Church, email pastorlarry@gracegb.org.


Trinity Lutheran Church

330 S. Broadway Green Bay, Wis.