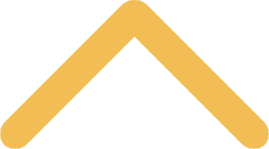 2019 MLK Day Community Events
In addition to these community events, members of the St. Norbert  College community participate in numerous opportunities.
Check them out!

Brown County Community Celebration of Dr. Martin Luther King Jr.'s Birthday

Saturday, Jan.19, 2019
10:30 am-Noon

Northeast Wisconsin Technical College 
Theme: "One Man's Vision, My Responsibility."
24th Annual Community Celebration of Martin Luther King Jr.'s Birthday

A free event for all ages and cultures!

For more information about the celebration visit: browncomlk.org

Students in kindergarten through 12th grade from Brown County and the Oneida Nation are invited to participate in a poster/essay/poetry contest that shares this year's theme,
"The Time Is Always Right To Do What Is Right." Entries are due at 4:30 p.m. Wednesday, January 3, 2018. Contest winners will be announced at the celebration. 
See Brown County MLK poster entry form and rules for K-12 students

 

Divine Temple Church of God in Christ

TBA
Martin Luther King, Jr. Service at Divine Temple Church of God in Christ, 425 Cherry Street, Green Bay

Fox Cities MLK Day Program

Monday, Jan. 21, 2019
6:30-7:45 pm

Lawrence University Memorial Chapel
Fox Cities community wide celebration featuring advocate, Dr. Eddie Moore, Jr., delivering the keynote address, "Why Keep Dreaming? A Time for Action."  
Information can be found on the Lawrence University Facebook page.