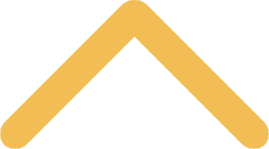 Frequently Asked Questions
How Will Students Be Selected for These Awards?
Selection committees are made up faculty and staff from across all divisions. The Educator of the Year and Beloved Community Social Justice Award selection committees also include students.
All nominees for the Exemplary Leadership Award will be notified and must submit an application packet, which will give the selection committee a complete picture of their involvements at SNC and in the community. 
The Awards of Distinction include several scholarships and cash awards, each with their own eligibility requirements. A few also require a separate essay. See the award descriptions for complete list of eligibility criteria.
Who Can Nominate?
All students and employees of the college may nominate students for the Exemplary Leadership Award. Only students may submit nominations for Educator of the Year Awards. All students and employees of the college may nominate faculty, staff and students for the Beloved Community Social Justice Awards.
Can I Nominate Myself?
Students can apply directly for all awards they are eligible for.
Can I Get More Than One Award?
Yes! The criteria for the Exemplary Leadership Award is separate from the Awards of Distinction, so students can receive awards in both categories.
When is the Norbertine Leadership & Service Awards Program?
Saturday, April 28, 2018, 2-3:30 p.m. in the Michels Commons Ballroom. A reception will follow.
What are Important Dates to Remember?
Nominations are due by Feb. 10, 2017
Applications are due by Feb. 20, 2017
How Much Are the Awards Valued At?
The

actual dollar amount may vary from year to year depending on endowment income. The amount of each cash award and scholarships for the 2017-18 academic year will be determined in early March.
What Is the History of the Norbertine Leadership & Service Awards?
The student life committee initiated the awards program in 1979 to recognize and thank students for the significant contributions they have made to campus life at St. Norbert College.
Consistent with the mission of student affairs, students who receive an award must demonstrate proficiency in the knowledge, values, and skills necessary to change themselves, their community, and their world. These competencies are important because they are the hallmark of student learning outside of the classroom, and help manifest the personal attributes that embed the college's core values in each of our students. This type of meaningful involvement in our community relates to the development of students in all areas of their lives: socially, psychologically, cognitively and intellectually.
Additional Questions?
Call the office of Leadership, Student Engagement and First Year Experience at 920-403-4023 with any questions.