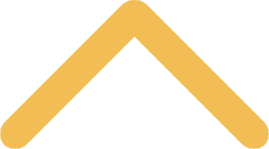 Printing and Finishing Services
Digital Copying
We offer the following services that you might find helpful as you plan your next manual or booklet:
Finishing department
Optional full-color front and back covers
Index tabs
Color copy pages to be inserted
Design and document creation
Docutech Printing
Digital means quality in today's business world, and the Xerox Docutech has made high-quality, short-run, digital printing an affordable option for businesses of every size. Not just a high-speed copier, the Docutech allows for high-resolution, digital output at lightning speeds. Each copy is an original all its own, with crisp, clean images and clear, sharp edges.

At our print shop, we're pleased to offer Xerox Docutech print-on-demand digital printing services at a price you can afford. The Docutech is ideal for:
One-to-one marketing. Now, you can affordably personalize your company newsletters, sales presentation handouts and other printed materials for each recipient, targeting their specific needs.
Print-on-demand. Eliminate waste by ordering shorter runs of sales flyers, trade show handouts, spec sheets and other printing that requires frequent updates. Have us preprint the "shells" and then drop in the most up-to-date information later using the Docutech.
Catalogs and manuals. Get laser-sharp output at a price no office printer or copier could match.
And more. With the Docutech, the possibilities are endless.
Manuals and Booklets
We have a lot of experience digitally printing a variety of manuals and booklets. From basic black and white manuals produced in our Docutech high-speed copier to beautiful multi-color booklets digitally printed on glossy paper, we can help you complete your big project.

Booklet Printing
Education, information, entertainment-whatever your goal, a professionally digitally printed booklet is a great way to communicate larger quantities of information than a brochure may easily accommodate. At the Digital Print Center, we can print most sizes of booklet; but common sizes range from 4 ¼ x 5 ½ inches up to 8 ½ by 11 inches. Whatever your need, we can print it. Make sure you review your booklet data thoroughly before sending us the file for printing – it's very important that you proofread everything carefully. Once your booklet is printed, does it need holes to fit in a binder? We can drill any size hole to fit your needs.
Booklet Binding
We have many, many options to choose from when you need to bind your booklets, manuals or catalogs.
Here are some of the more popular binding products and services we offer:
Our booklet making machine – A truly amazing piece of equipment that collates, staples and folds loose sheets into very nice and professional looking booklets.
Comb binding – The classic round plastic bindings that require nineteen little square holes in each sheet of paper. This process can be used for books up to 400 pages. Pages can be added or removed easily and the finished book lies flat when opened.
Tape bindings – Known for its strength and durability, tape binding is frequently the choice of librarians and graduate school professors. Works best with documents up to 300 pages.
We also provide printed or plain covers, clear acetate covers and other types of bindings for specialty projects.
Brochure Printing
For high quality brochure printing, choose the Digital Print Center. We can print any kind of brochure – from bi- or tri-fold brochures to Z-fold brochures. When deciding what type of brochure printing you need, think about the wide variety of options we have available to give your brochure just the right look and feel. We can print any quantity and no matter your industry, a professional, high quality brochure produced by a professional printer is a must-have for building a professional image. For addresses, choose from mailer labels or have us print the addresses directly on the brochure using our inkjet printer. In addition, we can add any kind of insert-consider remittance envelopes, postcards, or maps.

Bindery Service and Finishing Capabilities
From trimming to stitching, and almost everything in between, our bindery gives your project the finishing touch that will make it stand apart from the others. Our folder can perform various fold configurations. Other bindery services available include wire or plastic binding, three- or five-hole drilling and more. Our talented staff finishes, wraps and packages each job with precision and accuracy.