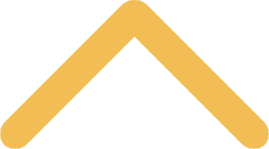 Academic Enhancement Program
The Academic Enhancement Program (AEP) is a one-semester program offering first-year students the opportunity to learn and practice academic habits associated with success in college.
Program Overview
This experience is designed for motivated students who for various reasons have not achieved their desired academic success, or for the student who wants an opportunity to become acclimated to college and its demands in a supportive, structured environment.

The program assists students in developing college study habits, academic focus and improvement in reading and writing skills.
How Are Participants Chosen? 
AEP students come with strong recommendations from high school teachers, counselors and principals who believe the student has the ability and desire to succeed in college but would benefit from this support. St. Norbert office of academic success, support and accessibility staff and the college admissions committee review the candidates' applications and supports their admission.

AEP students will be required to register for the following credit bearing courses.
Courses
IDIS 110: Academic Survival Skills assists the student in obtaining the necessary skills to reach his/her educational objectives. Topics include time management, study techniques, test-taking, memory techniques and decision making. (2 credit hours)

IDIS 115: College Preparation and Reading presents reading and study techniques that will enhance the student's ability to read and retain college level material. The student will learn to implement general strategies for dealing with course material and strategies to improve reading rate and comprehension. (2 credit hours)

Additional courses will be selected based on student's major interest, academic background and to fulfill core curriculum requirements.

Students are required to participate in a workshop held weekly. This will provide the student with the opportunity to interact with their peers on an informal basis, thus, forming a campus support group. The workshop will also provide a means for the staff to monitor the student's progress.