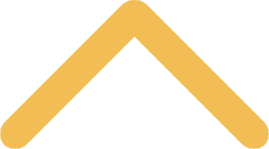 History of the Dudley Birder Chorale
Dudley Birder, Founder and Artistic Director Emeritus
Dudley Birder was a professor of music at St. Norbert College since 1958 and served as artistic director of St. Norbert College Music Theatre from 1961-2017.
Birder founded the chorale that now bears his name in 1974 and officially retired in 2018 after 44 years. The chorale named Kent Paulsen, Birder's long-time assistant, as the new artistic director in 2018. 
The Dudley Birder Chorale
Established in 1974, the chorale presents three to four concerts each year, usually with orchestra. The chorale is a musical organization composed of adult singers from more than 30 communities in northeast Wisconsin who come together to sing choral masterworks. Members can range from 15 years old to seniors. To gain entrance to the chorale, members
audition
on the basis of vocal quality and basic musicianship.
In 2007, the chorale commissioned Randol Alan Bass to write Psalm 96 in honor of Dudley Birder's 80th birthday. Each year, the chorale provides scholarship money to students and teachers who excel in choral music. A million-dollar endowment is in place to keep the chorale operating in perpetuity.
The chorale is grateful to the community for supporting the endowment and enabling the chorale to contribute glorious vocal music to the culture of northeast Wisconsin.
The group prides itself in premiering exciting music. It introduces American audiences to British composer David Fanshawe's "African Sanctus," and a special benefactor helped us bring the Croydon Citadel Band from England to Green Bay to wow listeners with their brass virtuosity. The chorale performed twice at Carnegie Hall, once in 1993 and again in 1996.
An active board of directors supports the activities of the chorale by overseeing its financial, promotional, operational and creative direction. The board works to ensure that resources are available to support the chorale's performance standards and program needs. We encourage all who enjoy fine choral music to help us in the choral's financial resource goals by attending concerts, participating in special events and contributing to the annual fund appeal.