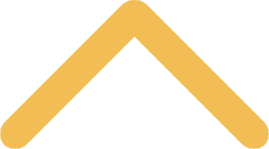 History of the Dudley Birder Chorale
Dudley Birder, Founder
Dudley Birder has been professor of music at St. Norbert College since 1958 and, since 1961, has served as artistic director of St. Norbert College Music Theatre.
He holds A.B. and M.M. degrees from the University of Notre Dame and has done post-graduate study in music and theatre at the University of Minnesota and UCLA. He has been a Rockefeller Scholar at the Choral Institute of the Aspen Music Festival and performed with the Roger Wagner Master Chorale.
He made his Carnegie Hall debut in 1990 and, since that time, has returned for five engagements. Birder retired from his academic duties in 1993, but remains active directing St. Norbert College Music Theatre and the Dudley Birder Chorale. During his tenure at the college, he founded and for 33 years directed the Chamber Singers and the Swinging Knights. Local audiences will remember the Chamber Singers' annual Madrigal Dinner, which traditionally opened the Christmas season in Green Bay, and the annual Swinging Knights springtime Pop Pourri, which celebrated the conclusion of each school year. The college has awarded him the President's Medal for his dedication to his art and service to the community.
The Dudley Birder Chorale
Established in 1974, the Chorale presents three to four concerts each year, usually with orchestra. The Chorale is a musical organization composed of adult singers from more than 30 communities in northeast Wisconsin who come together to sing choral masterworks. Members can range from 15 years old to seniors. To gain entrance to the Chorale, members audition on the basis of vocal quality and basic musicianship.
In 2007, the Chorale commissioned Randol Alan Bass to write Psalm 96 in honor of Dudley Birder's 80th birthday. Each year, the Chorale provides scholarship money to students and teachers who excel in choral music. A million-dollar endowment is in place to keep the Chorale operating in perpetuity.
We are grateful to the community for supporting the endowment and enabling the Chorale to contribute glorious vocal music to the culture of northeast Wisconsin.
We pride ourselves in premiering exciting music. We introduced American audiences to British composer David Fanshawe's
African Sanctus
, and a special benefactor helped us bring the Croydon Citadel Band from England to Green Bay to wow listeners with their brass virtuosity. The Chorale performed twice at Carnegie Hall, once in 1993 and again in 1996. Since 1974, it has presented the annual All Saints Day Concert.
An active board of directors supports the activities of the Chorale by overseeing its financial, promotional, operational and creative direction. The board works to ensure that resources are available to support the chorale's performance standards and program needs. We encourage all who enjoy fine choral music to help us in our financial-resource goals by attending our concerts, participating in special events and contributing to our annual fund appeal.