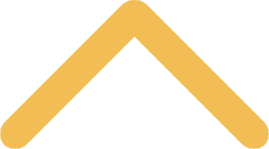 Intramural Sports at St. Norbert College
The Intramural Sports Program at St. Norbert College aims to provide a variety of competitive activities for St. Norbert College students. By participating in intramural sports, students will engage in activities that provide for a healthy lifestyle, while also promoting leadership, sportsmanship, interpersonal skills and communio. Last year alone, there were more than 800 students took part in this free program.

About Intramural Sports
St. Norbert College offers a wide range of intramural athletics. Sports are offered in fall and spring, both indoor and outdoor. All intramural sports seasons end with a playoff tournament and winning teams receive intramural champion t-shirts. Many students compete in more than one sport.

Varsity athletes may only participate in IM sports after their season is finished, but must be on a roster at the start of the IM season. Only two varsity athletes are allowed on a team.

If you're interested in playing intramural sports but you don't have a team or if you're a team looking for additional players, view the free agent list is for additional contacts.

Registration
We have teamed up with IMleagues.com to assist us with our Intramural registration.  All participants must create an account before you can participate. When creating your account, you must use your snc email address. Create your account now.

There are 3 ways sign up for a Intramural League.  First, login into the IMleague.com, then click on the create/join team button at the top right or your User Homepage.
Create a team by having the captain invite members to their team by clicking the "invite members" link on the team page.  Any invited member must accept the invitation to join your team.
Join a team by accepting a request from the captain, or by finding the team and captain name in the league page and request to join.
Join as a Free Agent.  You can list yourself as a Free Agent within a league, and you will be visible to all members of the site, and can request to join a team. 
For more information, contact the John Seckel in the Campus Center at 920-403-4014 or john.seckel@snc.edu.