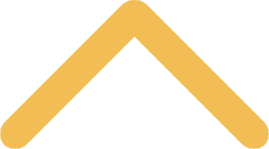 Offices and Services Located in the Campus Center
The Campus Center holds many student life administrative and organization offices in addition to the campus' premiere grill, meeting and entertainment spaces.

Mail Center
The Mail Center maintains all St. Norbert College student mailboxes.  The Mail Center will also contact you if you have a package, or you can also mail packages from the Mail Center.  To contact the Mail Center, please call 920-403-3214.
Center for Student Engagement
The Center for Student Engagement is the hub for co-curricular, first-year and leadership programming. It is are located on the third floor and open Monday-Friday, 8 a.m.-4:30 p.m.

Office of Student Inclusion and Belonging
The Office of Student Inclusion and Belonging provides culturally relevant services to foster the successful transition, persistence, achievement and graduation of multicultural students. They also offer a variety of programming to increase awareness of the beauty of cultural diversity. They are located on the third floor and open Monday-Friday, 8 a.m. to 4:30 p.m.

Phil's Grill
Phil's is the premiere on-campus restaurant serving a variety of grill items, made to order subs, salad bar, grab-n-go items, fresh-made sushi and much more.

Entertainment 2 Knight
Your campus programming board, E2K, operates out of the Campus Center to provide live entertainment during the academic year.

Intramural Programming
Managed by our recreation staff, we look forward to a fun, athletic year.

Student Organization Resource Room
The Student Organization Resource Room (SORR) offers many amenities for all recognized student organizations and is located on the second floor of the Campus Center. In this room you will find graphic supplies, work space, letter machine and student organization mailboxes. It is important that you do not misuse the supplies in this room.
---
Other offices located in the Campus Center include: