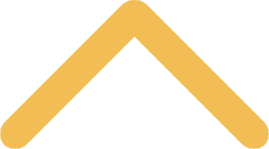 St. Norbert College Children's Center
Located in the lower level of Sensenbrenner Hall, the children's center provides full-time and part-time care to children between the ages of 2½ (30 months) and 9 years.
Excellent Care Away From Home
Children require love, care and guidance. The children's center prides itself on providing quality care that helps parents meet these needs amid the many other demands of busy lives.
Care at the children's center is intended to enhance the child's life experience while apart from parents and family. Our environment provides experiences so each child can grow inner discipline, independence, self-worth and respect for others. We help them learn and explore within safe and caring bounds. The children's center provides a controlled climate for adventure.
A Great Environment for Learning
Our facilities are divided into learning centers. At each of these, children can engage in a variety of experiences, including games and puzzles, art, science and sensory, blocks, dramatic play, writing, and reading. Competent teacher guidance and carefully selected programs help children develop socially, cognitively, emotionally and physically. 
Opportunities to Explore – Inside and Out
At St. Norbert, we believe in a "hands-on" approach to learning. Children (and adults!) learn best in an environment that is set up to foster curiosity and to provide challenges without fear of failure. Our children's center emphasizes the total learning environment, which includes a variety of activities, both inside and outside, on a daily basis.
Our Programs 
We offer two distinct programs at the children's center:
Our Curriculum
The curriculum of the St. Norbert College children's center is constructed to meet the needs of each individual child. The educational and instructional materials are selected to foster healthy physical, intellectual, social and emotional development.
Learning experiences are carefully chosen to stimulate imaginations and foster creativity. Broad, interactive activities are provided for the children to enable them to form healthy attitudes toward themselves, others and the world around them. While the children's center believes in an emergent curriculum, creative curriculum is used as a framework. Our curriculum is also aligned to the Wisconsin Early Learning Standards.

Our Staff
Our staff includes full-time professionals as well as St. Norbert education and psychology majors. Professionals include an on-site director and both 4K and childcare lead teachers. Students are under the supervision of the professional staff; they enrich our program and are very popular among our young learners!