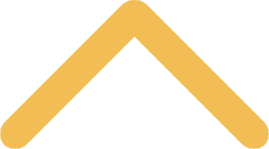 A Strong Learning Foundation for Your Child
The 4K program at the children's center provides 4- and 5-year-olds with the foundational elements of a lifelong love of learning.
Our approach is based on a core set of beliefs about children:
Parents are the most pervasive and influential teachers of their children.
Curriculum is everything that a child experiences, from the time they get up in the morning until the time they go to bed in the evening.
Each child's uniqueness must be respected and fostered.
Children grow and develop at individual rates that are often unique and unrelated to their calendar age.
Children need curriculum that begins with what they already know and moves slowly from the concrete to the abstract.
Children learn best through direct involvement with the environment using a hands-on approach.
Learning is what children do, not what is done to them. They must be active and directly involved in their own learning.
Play enables the learner to make sense of their environment and is the essential ingredient in the work and learning of young children. 
St. Norbert College Students in the 4K Program
Many students from the college's education and psychology disciplines fulfill coursework requirements at the children's center. This involvement enriches your child's experience while allowing our college students to gain much-needed insight into child development. The resulting adult-child ratios can be as low as 1:3, allowing your child the opportunity to engage in many valuable one-on-one relationships.
Enrollment Process
Our 4K program is available for children who turn 4 on or before Sept. 1. Special arrangements are sometimes made for children that turn 4 in October at the director's discretion. All children must be toilet-trained before enrollment in 4K.
Separate, two-hour morning and afternoon programs are offered at a
reasonable cost
. Families currently enrolled in the Children's Center Childcare program will be given first choice of morning or afternoon spots.
Other families who have requested enrollment for their children will then be notified, and their children will be enrolled in the order their requests were received. These families, too, will be given the choice between available morning and afternoon spots. Any remaining openings in the program will be filled on a first-come, first-served basis.
For all families, there is a $50 registration fee and a $200 deposit to hold a child's spot. The deposit will be credited to each family's account at the end of the academic year in April/May; if a family does not finish out the academic year, the $200 deposit will be forfeited.
After Enrollment
Once the
enrollment form
, registration fee and deposit are received, enrollment packets will be mailed to each family by June 1.
All forms in the packet, except for the child's physical examination form, are due by June 30. The physical examination form must be returned to the center by the nights of open house, which is generally scheduled the Tuesday and Wednesday evenings before 4K begins. We will notify families of the open house date by email.
Once a child is enrolled, families are welcome to visit several times during the spring and summer sessions so their child has an easier transition to the program. This is especially important if it is the child's first school experience.