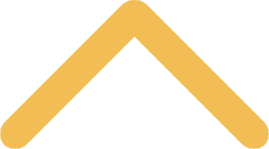 A Thoughtful Approach to Childcare
The St. Norbert childcare program is a place for children to play, make friends and be safe … but not
just
that. We take a thoughtful, well-planned approach to your child's early development – one that gives them the support and confidence they need to explore, learn and grow.
Our program is based on a core set of beliefs about children:
Parents are the most pervasive and influential teachers of their children.
Curriculum is everything that a child experiences, from the time they get up in the morning until the time they go to bed in the evening.
Each child's uniqueness must be respected and fostered.
Children grow and develop at individual rates that are often unique and unrelated to their calendar age.
Children need curriculum that moves slowly from the concrete to the abstract.
Children learn best through a hands-on approach.
Learning is what children do, not what is done to them. They must be active and directly involved in their own learning.
Our play-based curriculum is built on these beliefs, which are, in turn, strongly influenced by Wisconsin Early Learning Standards. 
The St. Norbert College childcare program strives to help your child:
Grow socially, emotionally, cognitively and physically
Develop a positive self-image
Become aware of, accept and express their own feelings in an atmosphere of respect
Experience new things
Develop problem-solving and decision-making skills
Explore and express their creativity
Take responsibility for their own actions
Accept and enjoy diversity
Participate in self-care with increasing independence
St. Norbert College Students in the Childcare Program
Many students from the college's education and psychology disciplines fulfill coursework requirements at the children's center. This involvement enriches your child's experience while allowing our college students to gain much-needed insight into child development. 
Enrollment
Please visit the
tuition and enrollment webpage
 for our affordable childcare rates and the necessary enrollment forms. Enrollment for childcare begins in April for the fall session. Please note that spaces in the program are in high demand, and the families of St. Norbert College faculty and staff are given first priority. In the event waiting list is created, children will be enrolled in the order they were placed on the list. (There is a $50, non-refundable registration fee required for holding a spot.) Once all families on the waiting list have had a chance to enroll or decline enrollment, additional spots, if any, will be filled on a first-come, first-served basis.
The children's center at St. Norbert College is open 51 weeks per year for childcare, closing for one week during the Christmas holiday and on select holidays throughout the year. Childcare hours are 7:15 a.m. to 5:30 p.m.
After Enrollment
Enrollment packets will be mailed to each family upon receipt of registration fees. All forms in the packet must be returned one month before participation begins, except for the child's physical examination form, due to the center no later than a week prior to participation. Once enrolled, you and your child are welcome (and encouraged) to visit several times during the spring and summer sessions to help ease your child's entrance into the program.