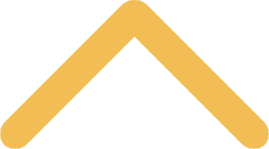 Take in a Show!
Join one of our campus or community performance groups for exciting opportunities for artistic enjoyment.
Dudley Birder Chorale
The chorale showcases the remarkable vocal talent in our region, counting among its 150 members participants from more than 30 communities in northeast Wisconsin.
Canon John O. Bruce Organ Concert Series
Visit the St. Norbert Abbey and listen to some of the most talented organists from around the world perform in this renowned memorial concert series. 
The Dance Company 
Gain an appreciation of dance through this nonprofit organization's presentation of various performances with talented Green Bay-area dancers. 

Evergreen Children's Theater
The Evergreen Theater's Young Actors Stage provides a place for young people in the community to experiment with creativity in shows for the whole family.
Evergreen Theater
Evergreen Theater's Main Stage showcases several performances each year.

Knights on Broadway
This troupe of highly skilled student singers delivers performances throughout the year, highlighting Broadway's biggest hits and, in winter, beloved holiday favorites. 
St. Norbert College Community Band
The St. Norbert College Community Band offers select area musicians the opportunity to perform under the direction of St. Norbert's own faculty members.
St. Norbert Music Department
Every year, the music department provides a wide selection of concerts and recitals, including faculty performances, student ensembles, student recitals and guest artists. 
St. Norbert Theatre Department
Each academic year, the theatre department gives student performers the opportunity to perform in two or more student productions, as well as a full-length musical put on by student-run Knight Theatre. 
Summer Music Theatre 
St. Norbert College Summer Music Theatre has been an area institution for better than a half-century, presenting the finest musicals and featuring top local talent.

Next Stage
Area high school actors, singers, dancers and orchestra members present a musical each summer, under the direction of St. Norbert College faculty members and others.

Youth Symphony
The Youth Orchestra Program at St. Norbert College, formerly the Green Bay Symphony Youth Orchestra, is open to students from Grade 4 to age 21. The Youth Orchestra Program features three orchestras: String Orchestra, Philharmonia and Youth Symphony.