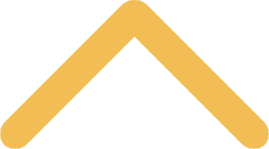 The Perfect Place for You
Need space for a conference, business meeting, wedding or banquet? Whatever your reason to gather, St. Norbert College offers a scenic location and welcoming atmosphere to accommodate you, your guests and colleagues.
Located along the Fox River, just minutes from Lambeau Field and downtown Green Bay, St. Norbert College provides not only exceptional facilities but outstanding service. From the venue to the menu, we'll guide you through every step to help make your event memorable for you and your guests. 
Conferences and Meetings
The F. K. Bemis International Conference Center is a full-service facility that accommodates up to 200. The Bemis Center offers several multi-purpose meeting spaces, a state-of-the-art theatre, an elegant dining room, a concierge to greet your guests, computer laboratories, lounges, technical support and more. 
Weddings, Catered Events and Special Occasions
From light luncheons and sandwich boards to themed buffets and sophisticated dinner entrées, our trained culinary experts can customize your menu to suit your needs. With a variety of room setup options, we can accommodate groups up to 300.
Summer Camps
Consider the St. Norbert College campus for your next summer camp. The campus boasts an abundance of meeting and recreational space, plus affordable housing options and delicious meals. Don't take it from us: Just ask the
Green Bay Packers
!
Customer Testimonial – Weddings
Submitted via WeddingWire; 5/5 rating

Took All the Stress Away
It sounds cliché, but it's not: if I could give Bemis Conference Center 6/5 stars, I would. Planning a wedding during Covid-19 (and from another state) was full of unknowns. The staff at Bemis (Carla & Anna especially) made everything as stress-free as possible. They were very communicative throughout the whole process, very knowledgeable, and went above and beyond to provide as much direction as they could at a time when most everything was out of everyone's control. I'm an alum of SNC, so I was already familiar with Bemis' quality of service, but my husband was also really impressed by how beautiful the space is and how nice everyone was. Again, I can't say enough good things - they handled an extremely tough circumstance with ease and were a great help to us. I highly recommend this venue to any future couple.


Gina
Married on Nov. 14, 2020
Customer Testimonial – Conferences
I hardly know where to begin to say thank you for the wonderful experience you and the entire St. Norbert College summer staff gave our group for the annual lSWNE conference held on campus … People kept coming up to me and mentioning things like "This is the nicest campus we've ever stayed on," and "The food here is excellent," as well as "These are the finest conference accommodations we've ever had," and so forth. … But the biggest thing we noticed and would like to express our gratitude for was the friendly, engaging and helpful people we interacted with at every step of the way. They were genuinely interested in assisting us and meeting our needs, whether in the cafeteria, with the accommodations, or regarding any of the other services or concerns that arose. We always felt welcomed and appreciated, and they let us know that. Read the full testimonial.

Chris Wood
International Society of Weekly Newspaper Editors (ISWNE) Conference Chair