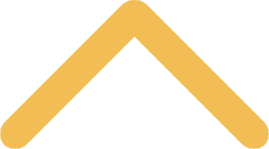 Wedding Receptions at St. Norbert College
Your wedding is one of the most important events in your life. At St. Norbert College, we work to exceed your expectations. Our elegant facilities and dedicated staff will ensure your wedding is truly a day to remember.
Location Is Everything
St. Norbert College has long been a popular spot to hold wedding receptions. Whether your ceremony takes place at
Old St. Joseph Church
or off-campus, St. Norbert College's picturesque setting is perfect for celebrating with friends and family. 
Your guests will enjoy flowering gardens, winding brick pathways and terrific views of the Fox River. Winter, spring, summer or fall, the St. Norbert campus is an unparalleled venue for your reception. 
F. K. Bemis International Conference Center
The center greets visitors with soaring glass windows and an impressive brick façade. A winding staircase leads to the elegantly appointed Hendrickson Dining Room. Later in the evening, your guests may stroll the campus, taking in the gorgeous river views.

Choosing Your Menu
Our catering service offers
entrées for every taste
. Our trained culinary staff use the finest ingredients in preparing your wedding meal – their dedication to exceptional food and service is unparalleled.
Accommodations at the Kress Inn
For the convenience of your out-of-town guests, the Kress Inn offers 46 suites with all the comforts from home – including a refrigerator, microwave, coffee maker, hair dryer, iron and ironing board, cable television, and high-speed internet. Guests also enjoy a complimentary deluxe continental breakfast each morning.
Helpful Links
Making Your Decision
If you are interested in having your special day at St. Norbert College, please contact us for more information:
Phone: 920-403-4000
Fax: 920-403-3952
events@snc.edu