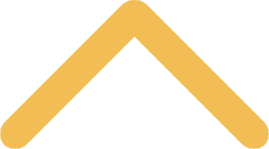 Human Resources Documents and Forms
Counseling Benefit through ERC
You and your immediate family members have access to professional, confidential counseling called an Employee Assistance Program (EAP). When you are looking for help in resolving personal concerns that affect your family life, relationships, health or work life, please know there is a resource available. These counseling services are available to you at no cost.
St. Norbert College is contracted with Employee Resource Center, Inc. (ERC) for your Employee Assistance Program. Some of life's stresses we can solve ourselves and some we may need help with. ERC is designed to provide objective, confidential assistance. The benefit is entirely voluntary and is free to you.
To access services, or just talk with someone, simply call ERC at 1-800-222-8590. A phone call allows you to establish an appointment with one of their counselors. Our EAP benefit offers up to 5 sessions per issue. In most situations no further services are needed. If other services are necessary, ERC will facilitate a referral and those services will be paid according to your health plan coverage. ERC is medically licensed and complete confidentiality is assured.
As an additional benefit for employees and their families, St. Norbert has arranged access to MyLifeExpert. MyLifeExpert is a web-based, wellness library benefit also offered through ERC. Visit: https://mylifeexpert.com/login from anywhere. The cost is nothing to have access to national experts via webinars, live talks, articles, tools, assessments, money saving offers and more. (Company Code: EAP068). St. Norbert College does not know who utilizes these services. We encourage you and your family to take full advantage of the benefits of our EAP.
Summary of Benefits and Coverage for EAP