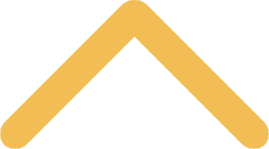 Alcoholic Beverage Policy
As an educational institution, St. Norbert College is committed to a healthy environment that stimulates intellectual and personal development in students, assuring their physical well-being. All members of the college shall be required to abide by Wisconsin state law.

All members of the college must understand that the institution neither encourages the use, nor condones the misuse, of alcohol. However, the institution does respect the choice to drink alcohol as made by those age 21 and above. As members of the college community, everyone must encourage responsible drinking habits by individuals who choose to drink, while respecting the rights of those who choose to abstain from alcohol use.

Individuals must recognize that when exercising rights, they assume responsibilities. The risks associated with the abuse of alcohol are numerouse and include physical and mental impairment, emotional and psychological deteriorations, and devastating efects on family and friends. More specifially, risks include suffering a hangover, being charged with driving under the influence or while intocicated, and sustaining or causing personal injury. There are a number of less-obvious risks associated with alcohol, including:
Poor academic performance
Poor job performance
Poor social interactions
Unwanted and inappropriate sexual activity
Sexually transmitted diseases, including HIV/AIDS
Pregnancy
Jeopardizing future career prospects (e.g., admission to law school and employment with the federal government)
All students, whether on or off campus, must adhere to local and federal laws concerning alcohol use and are expected to conduct themselves in a manner consistent with college expectations. The college will not tolerate the unlawful manufacture and/or illegal purchase, consumption, possession, or distribution of alcohol to or by any student.